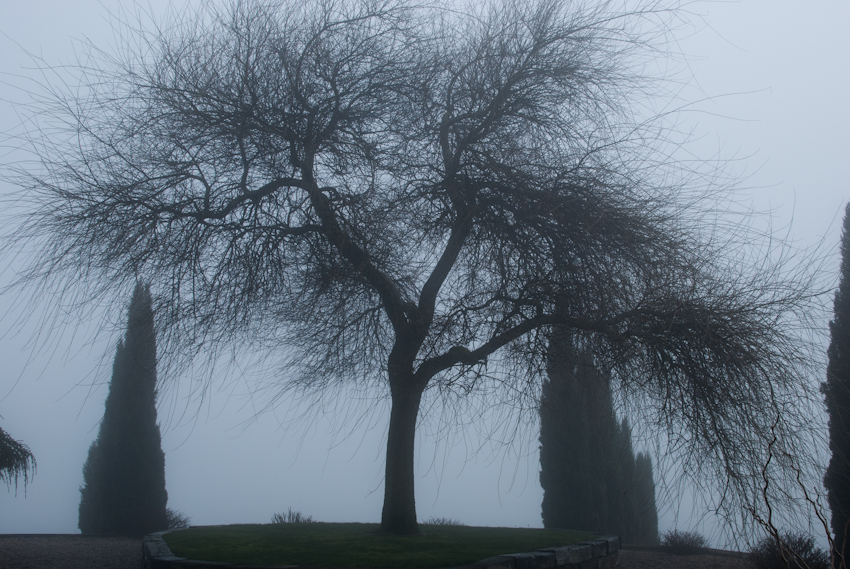 Wine tasting on a foggy Sunday afternoon…..
We are very lucky to have so many fabulous wineries in our backyard. Funny thing is, we only go wine tasting maybe once every three months (currently working on changing that)! But we are even more lucky and very grateful to have wonderful friends that work in this industry. One evening over dinner, they told us about White Rose Estate, and the next day we were off to check it out! No waiting for a sunny day for us. The fog in the PNW is beautiful. It's mysterious and usually doesn't stick around too long. Recently we had a whole week of nothing but fog!
A little about White Rose Estate, they only make Pinots, that's right, only big bold reds! They also make all their wine very old school. Picking grape clusters and gently placing them in cloth bags, smaller than a five gallon bucket, so they do not squish or disturb the grapes themselves. You won't see any huge plastic crates in these vineyards! We tasted three of their 2011 Pinots while visiting, and we also got to tour the facility where they make all the wine. The wine cellar with barrels, is quit a site. Very dark and romantic, we also tasted right from the barrells! White Rose Estate is a must stop on your next wine tasting excursion. They are open seven days a week. On a clear day, you can see all the way to the mountains. There grounds are beautifully landscaped and the tasting room is very unique! There are no windows, only tall wood walls and retro lighting.
Well, you must go and see for yourself, an experience you won't forget! Cheers!