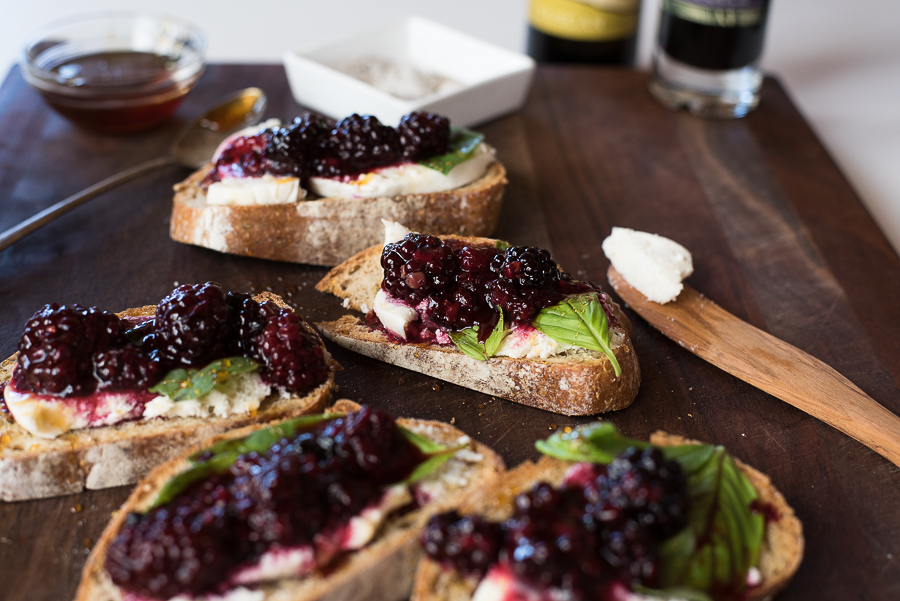 Red Ridge Farms Olive Oil + Apero Fruit Vinegars
I'm so sorry friends! Yes, I'm starting this post off with a ginormous apology… for my absence on this blog lately. Life has definitely taken many turns, more like roller coaster rides, and has forced my food blog to be put on the back burner for awhile. It's not that I have stopped cooking, not even a chance! I'm in the kitchen at least 6 times a week, but mostly for quick healthy dinner meals in the evening that only take me less than 30 mins. You can see what we've been up to on our IG feed :) everything from shooting weddings ( our photography has opened other doors for us) to planning our own wedding, and also a mini house remodel in the mix… you could say we have been extremely busy!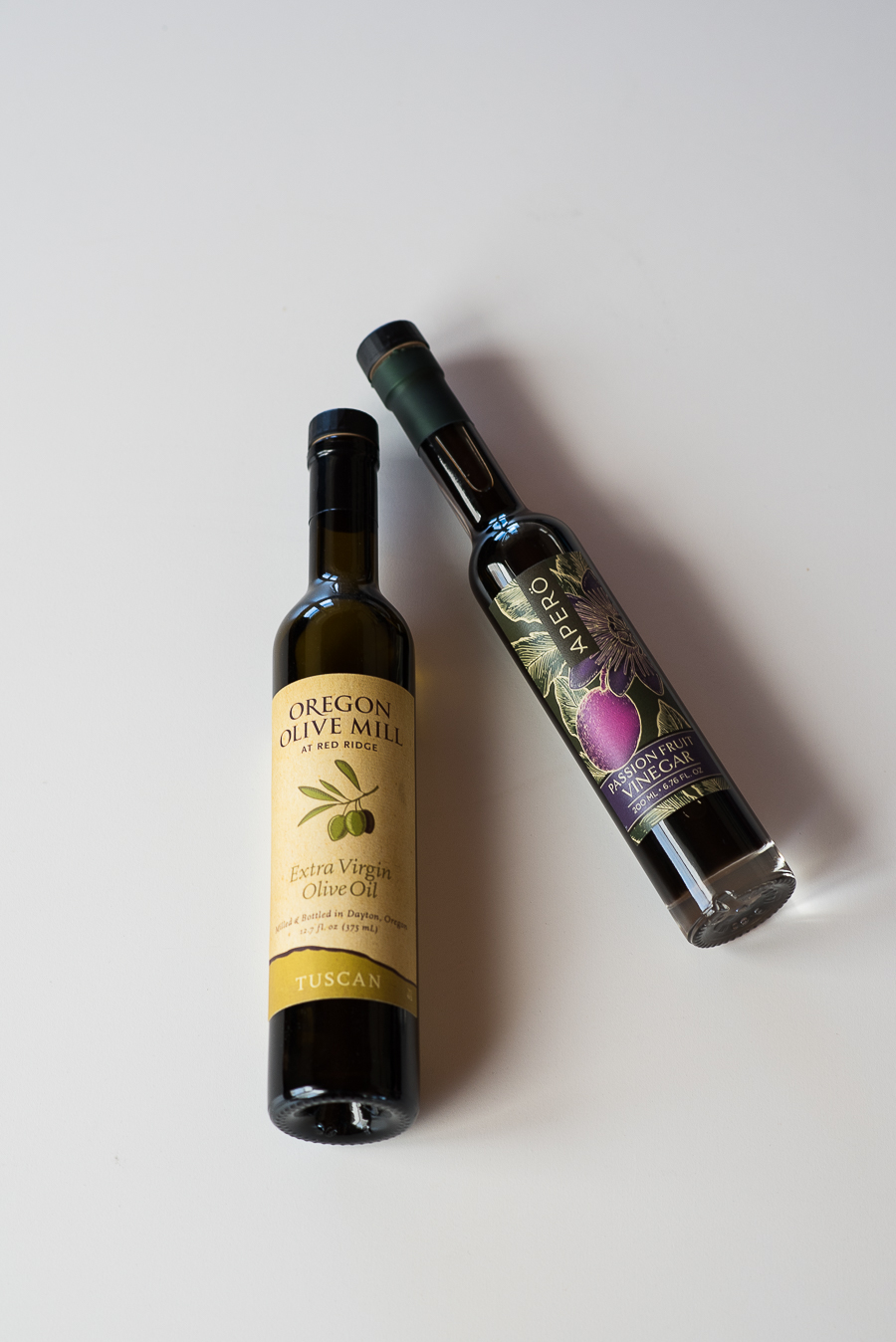 It's no surprise that I love using local ingredients most of the time. In fact, Red Ridge Farms ( practically my neighbor) produces the BEST olive oil in North America! The also have many other products they make too, but their olive oil put them on the map in my opinion. They recently reached out to me with their products and asked if I could do a recipe or two for them to share.
Now THIS is new to me, they make a fruit vinegar called Apero. They create different flavors thru out the year, and at this time, they sent me their oh so heavenly passion fruit! I tasted a few drops and sat back to take it all in for a few minutes. So much flavor in just a few drops! I was totally stumped on what to make with this, it tasted soooo good, vibrant, fruity, and a bit tangy. I'm a fan of strawberries and balsamic vinegar so I thought something with berries and this Apero would be delicious.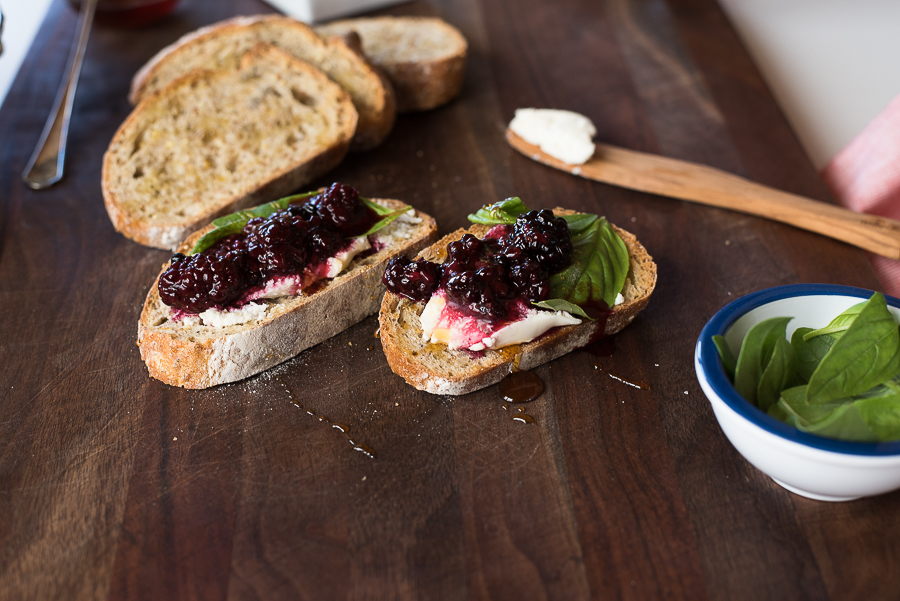 In Oregon, there is no shortage of blackberries! They grow wild everywhere, but you should seek out the big juicy ones for this recipe. These were some we had picked a few years ago, that I still had in my freezer, triple crowns I think they are. Serious on flavor! Basil and fresh mozzarella are always welcome on my baguettes…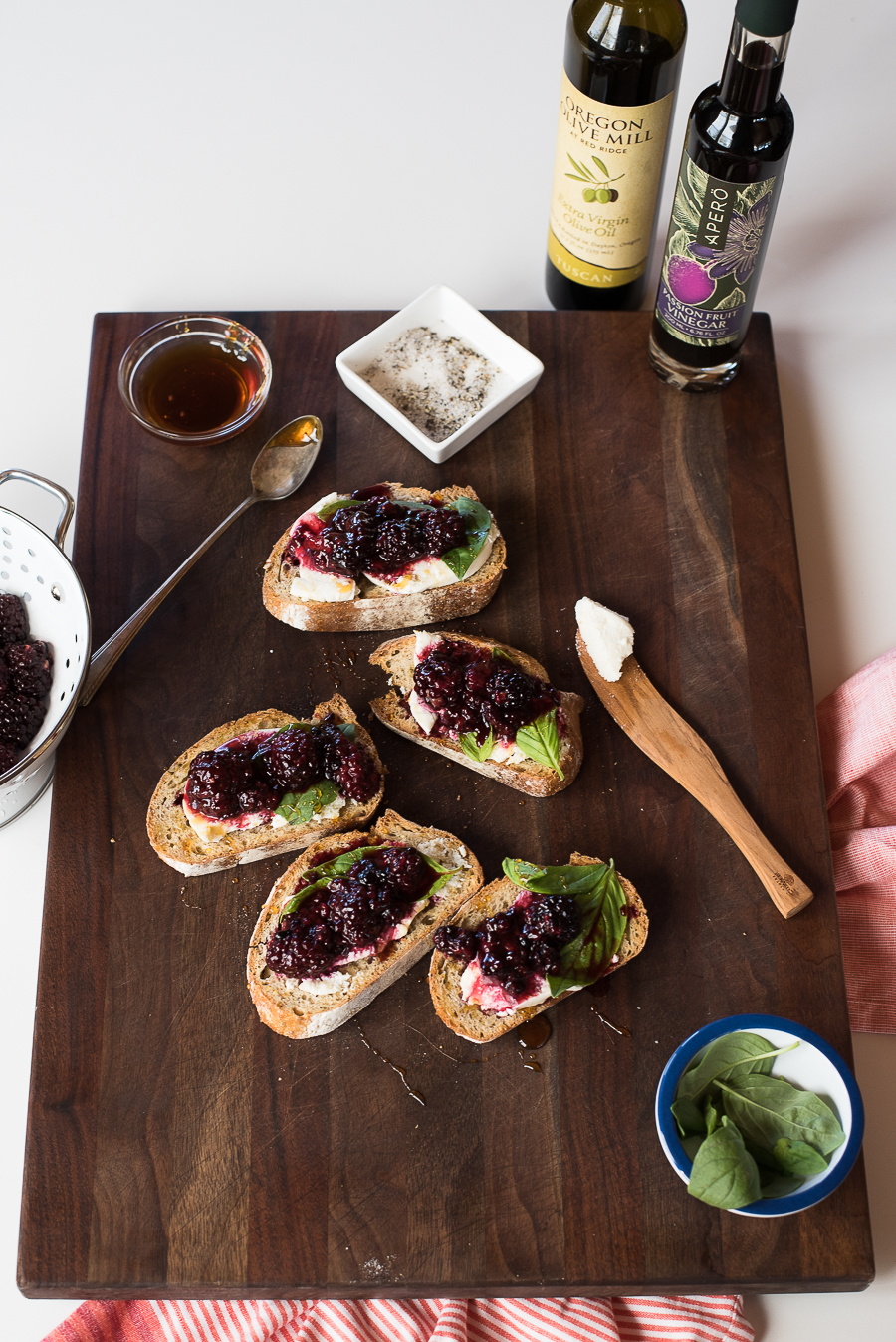 So… you have guests/friends coming over in 30 mins… you can totally whip up this little tasty app in a few minutes, and they will think you fussed over it for an afternoon! Grab a good crusty baguette, local honey, blackberries, basil, garlic, and don't forget Red Ridge farms EVOO and Apero… spend a few minutes in the kitchen and done! Apps ready for you and your friends.. now pour that glass of wine and sit back and relax~
Cheers!
Blackberry Basil Bruschetta
Ingredients
1 C fresh blackberries
1/2 tsp Apero
EVOO for drizzling
1/2 garlic clove
1, 8oz fresh mozzarella ball thinly sliced
handful of fresh basil
local honey fro drizzling
sea salt and fresh ground pepper
1 crusty baguette, sliced
Instructions
Place berries in small bowl and drizzle with Apero and salt/pepper. Use hands to mash berries and mix together. Let sit for about 10 mins to soak in the flavors.
Toast your baguette slices in the oven or over a grill until toasted. While bread is warm, rub each piece with the garlic clove and drizzle with EVOO.
Top toasted bread slices with mozzarella, blackberries, basil, drizzle of honey and salt/pepper.
Makes about 6-8 slices
http://www.thymeoftaste.com/2016/09/18/blackberry-basil-bruschetta/