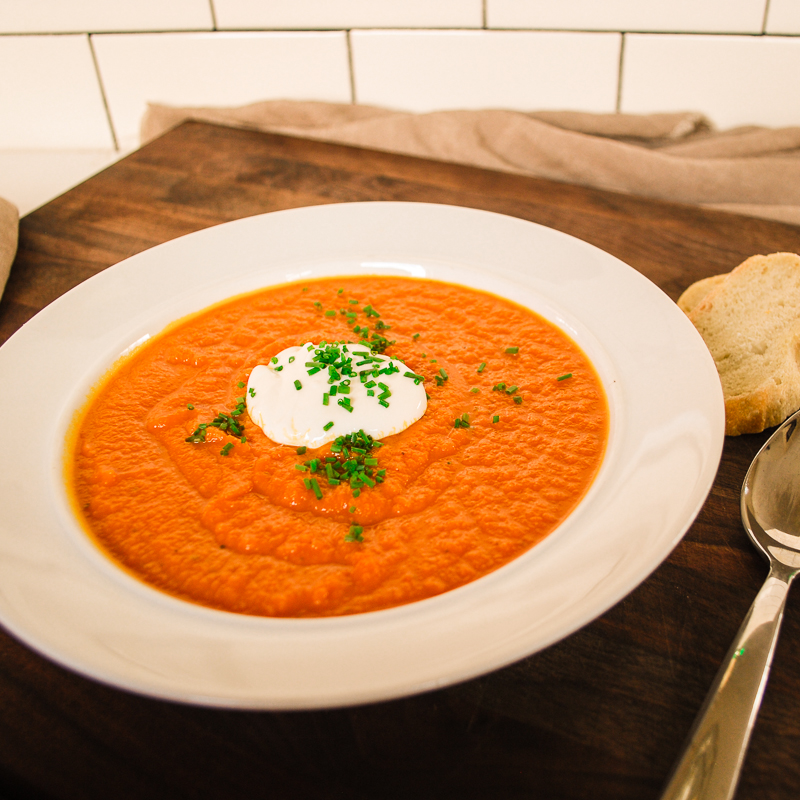 Well it's kinda a wintry blustery kind of day over here in the Willamette Valley.  Holding down the fort inside the house and needed something more than just P B and J, I noticed we had a large bag of carrots just sitting there in the vegetable crisper.  I have to say I always love the rich concentrated carrot flavor of  braised carrots from doing a roast this time of year, Yummmm!  Well with just some basic staples, some fresh chives out of the garden, and a dollop of sour cream, thought I could make something great to have around for the next couple of days.  Through the simple process of roasting, concentrates flavors and delightfully warms the house.
Well here we go every one, my take on a Roasted Carrot Soup.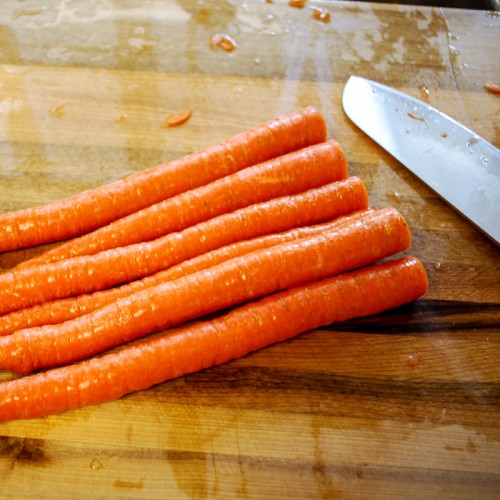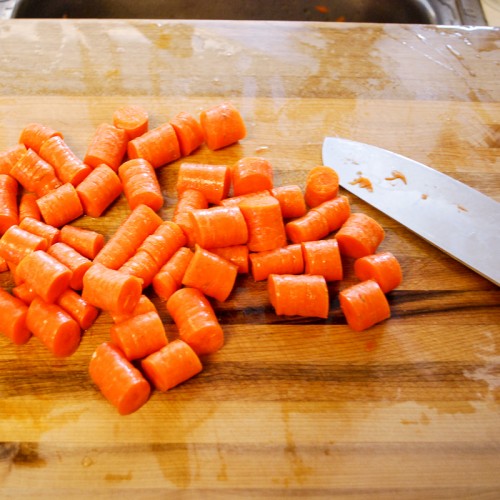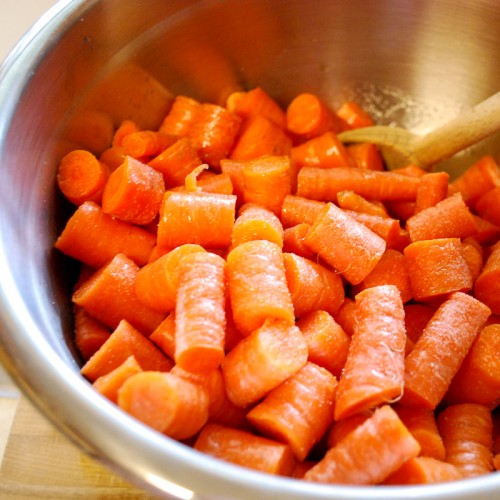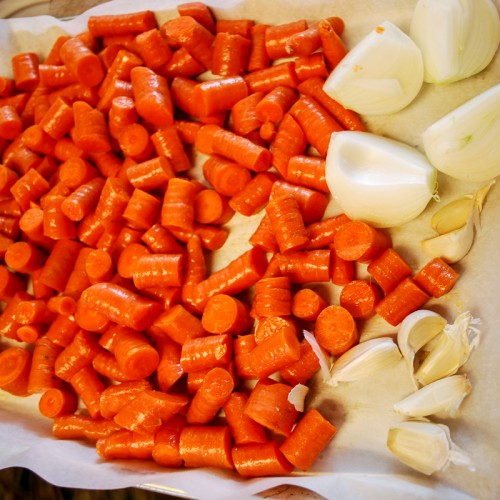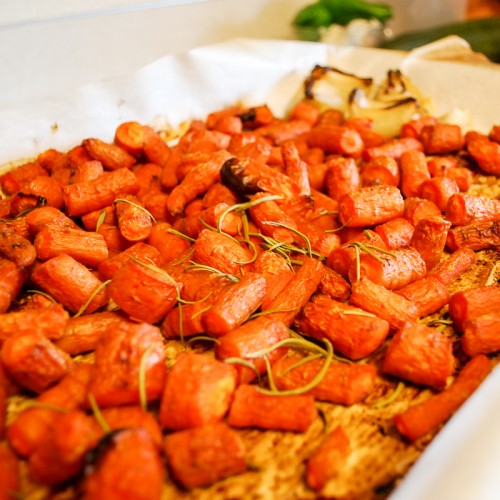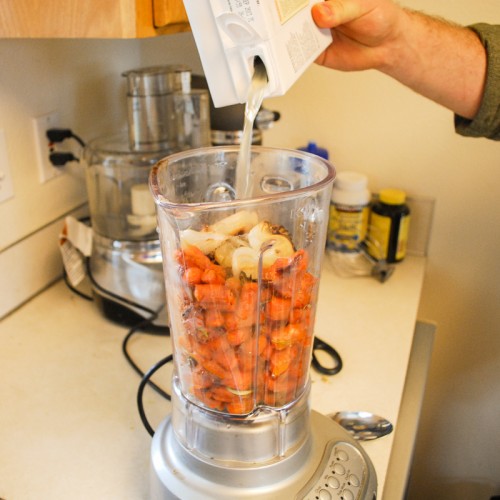 Author:
Cook time:
1 hour 30 mins
Total time:
1 hour 50 mins
Simple and easy way to make a delicious soup with great flavor
Ingredients
2 pounds carrots
32 oz chicken stock
1 medium onion
3-5 cloves garlic
2 Table spoons of extra virgin olive oil
2 sprigs rosemary
Sour cream and chives for garnsih
Instructions
Trim carrots and cut to 1-1 1/2″ pieces, larger the carrots the smaller for even cooking.
Place carrots into a large bowl add olive oil salt and pepper combing and place on baking sheet lined with parchment paper along with halved onion and garlic cloves and rosemary sprigs.
Roast for 1 hour on 425 degrees.
Remove sheet from oven and place contents into blender after peeling roasted garlic cloves add chicken stock and blend until smooth you may have to add a little water to make the blender operational.
Place in large pot and simmer slowly for 10 minutes.
Plate and garish with sour cream and chives, enjoy!!