(The below post is a sponsored post, the reviews and opinions in this blog post are entirely my own)
We were recently invited to Chef Vitaly Paley's restaurant Imperial with fellow bloggers to learn about Gluten Free in the restaurant business. We were very thrilled and excited to attend this event. We try to cook gluten free whenever possible in our house, and I've recently taken my baking to another new level learning about GF flours!
Celiac is a very serious condition that many people aren't totally educated on. The NFCA, National Foundation for Celiac Awareness is doing a 10 city tour to bring Gluten-Free awareness to many restaurants. It's a fabulous idea! I was very happy to hear that more and more restaurants are putting GF options on their menus. Imagine, if you had this condition, and every time you went out to eat, there were no options on the menu for you. How frustrating would that be?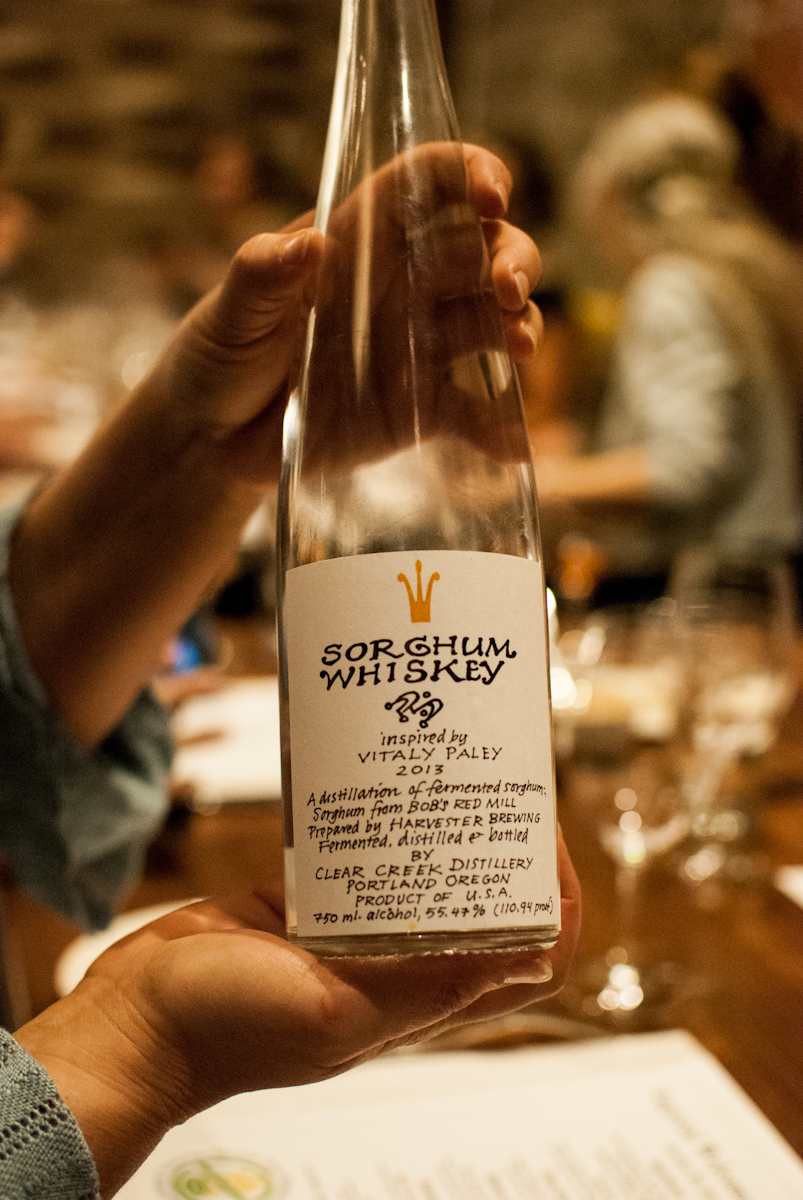 Most people's experience with Gluten Free food is a bland, tasteless, and cardboard like in texture. Well, times have changed my friend! Gluten Free foods have come alooooong way since those days. All the food prepared at Imperial was amazing! You would never have known it was GF! Very tasty and all around amazing, it wowed me for sure. I think I need to step up my GF cooking another level!
Chef Vitaly Paley and Chef Jehangir Mehta cooked up some amazing dishes. Chef Mehta from New York has been on Iron Chef and numerous magazines, such as Bon Apetit and Gourmet. Chef Paley has some amazing restaurants here in Portland and has also been featured on Iron Chef America,and also was given the 2005 James Beard Award. Both chefs did an outstanding job!
This was my first invite to a sponsored dinner such as this with other amazing food bloggers, and I was so thrilled to take part in this. As we all were seated, menus were placed in front of us and a very tasty cocktail called the Rickshaw, made from sorghum whiskey. Oh my…I could have easily had 3 or 4 of these alone! Made specifically for Imperial, this Whiskey is not for sale in the liquor stores, sadly. Have you ever seen bloggers at an event like this doing there thing? After a few words were exchanged among us all, everyone quickly whipped out their phones and were snapping pictures and posting to their social media sites! Food Bloggers workin it for sure!
Our Appetizers were curried squash and goat cheese fritters, spiced popped sorghum, and shrimp & chickpea pancakes. All were very tasty, but the favorite at my table was the fritters! Holy moly, these babies were tasty and GF? Wow! The chefs kindly brought us a second serving of these :)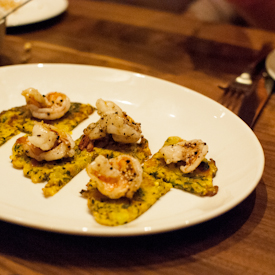 Next was the first course with a glass of crisp white wine, Oregon Albacore Tuna Sashimi. I wish this had been seasoned just a bit more than it was. I didn't get the wow factor from this dish that I was hoping for, but it was still very good. Next up was a bold glass of red wine, with a slow roasted breast of Veal served with sweet potatoes and grilled frisee. This Veal was gigantic, and fell right apart with a fork, juicy and tender, it went down very quickly!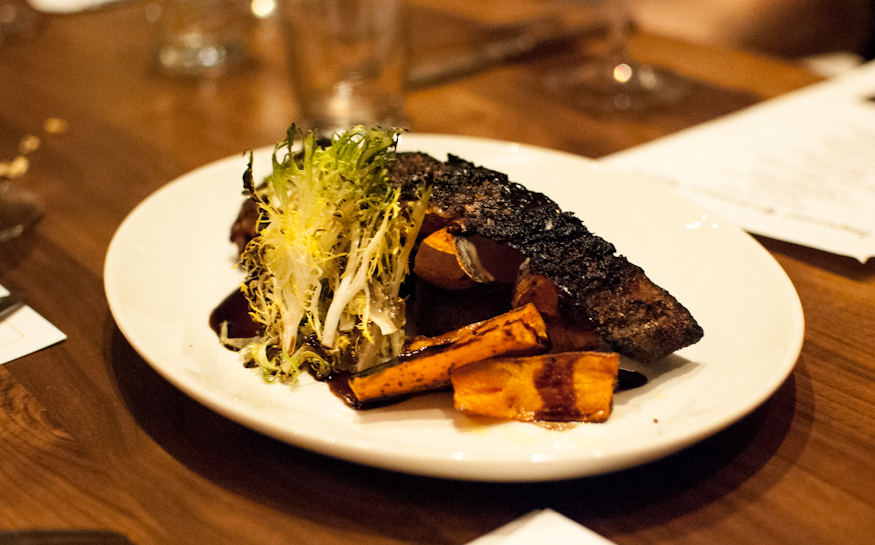 The dessert, it my opinion, was the star of the show! I'm the baker here at Thyme of Taste, and love to taste new desserts. This one was a bit deceiving, the description on the menu was Milk Chocolate Icebox Cake, but it should have been " To Die for Chocolate Banana Icebox Cake"! Topped with a toasted meringue, this was the show stopper! The surprise of banana was awesome, and again, it was all gluten free! The Chefs did a fantastic job on the whole meal and presentation. Now I need to find that recipe for that cake…I need to recreate that cake, like now! I wonder if I visit Imperial and request this, maybe, just maybe Chef Paley would have an extra slice stashed somewhere? Nah..probably not!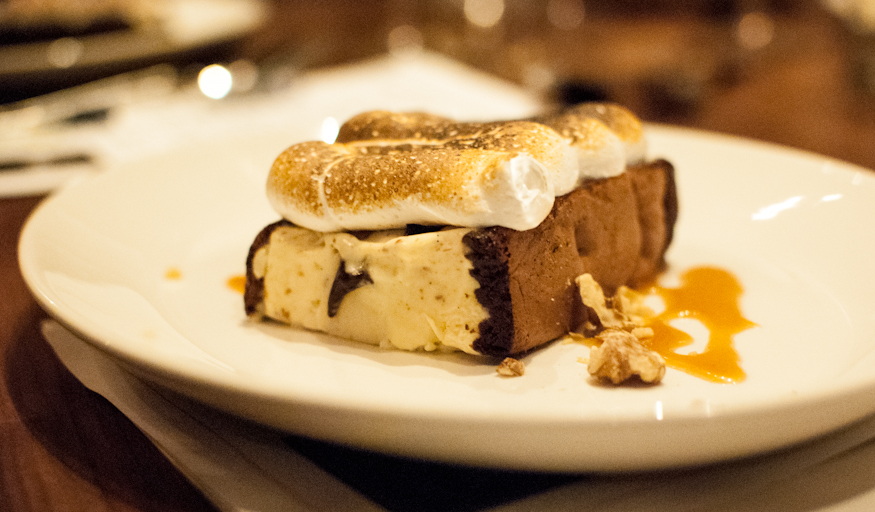 Cheers, and thanks again to the Chefs and NFCA for organizing such a wonderful dinner :)