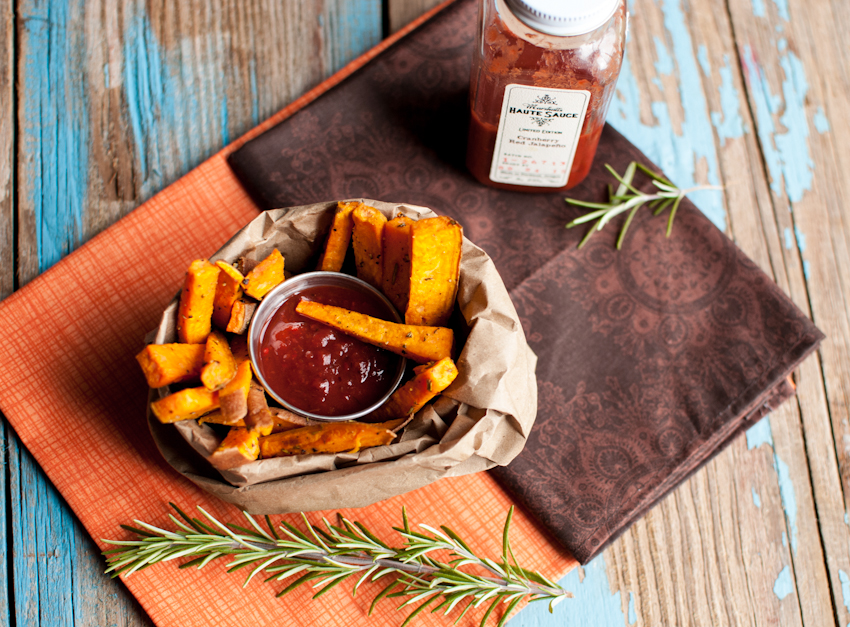 Sweet Potato Fries + Marshall's Haute Sauce
Shoestring. Steak. Potato Wedge. However you like to call them, I love these potato sticks we call fries! Finger food at it's finest! What is it about eating fries that is so satisfying? That, I will never know, but I do know this, sweet potato fries are the best fries! I'm very picky about my fries, I don't like the skinny stringy ones drenched in grease, or the ones that are tasteless, hello..did someone forget to season their potato? So I make my own at home. Baked not fried, and seasoned just right. That's how I do my fries…..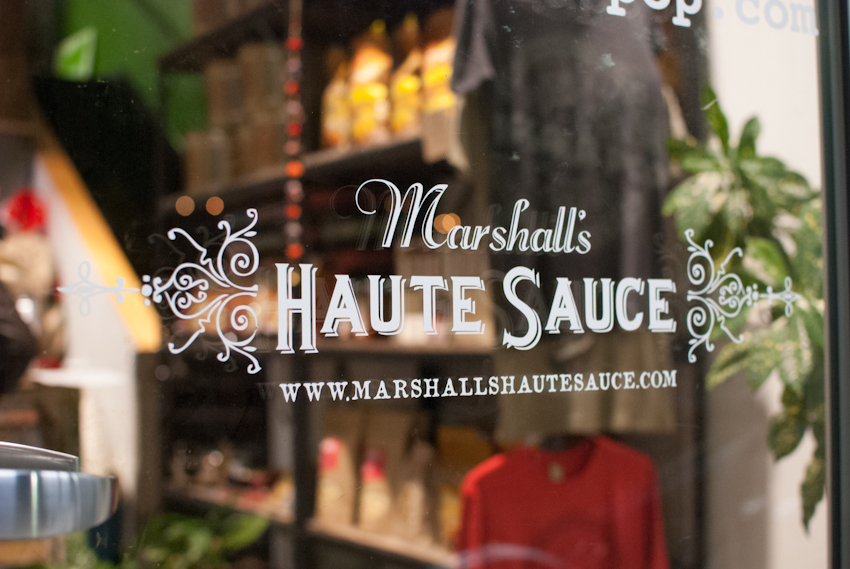 We recently were introduced to a trio of fine ladies in Portland who share their space with each other. All great products made right here in Oregon. We got the chance to taste their products and we bought some to take home with us. Marshall's Haute Sauce was one of them. She makes some amazing, hot, spicy sauces! This Cranberry Red Jalapeno Haute Sauce was one of my favorites. I knew this would pair well with sweet potatoes. This sauce is a bit spicy and warm! A word of caution to those who are spicy sensitive :)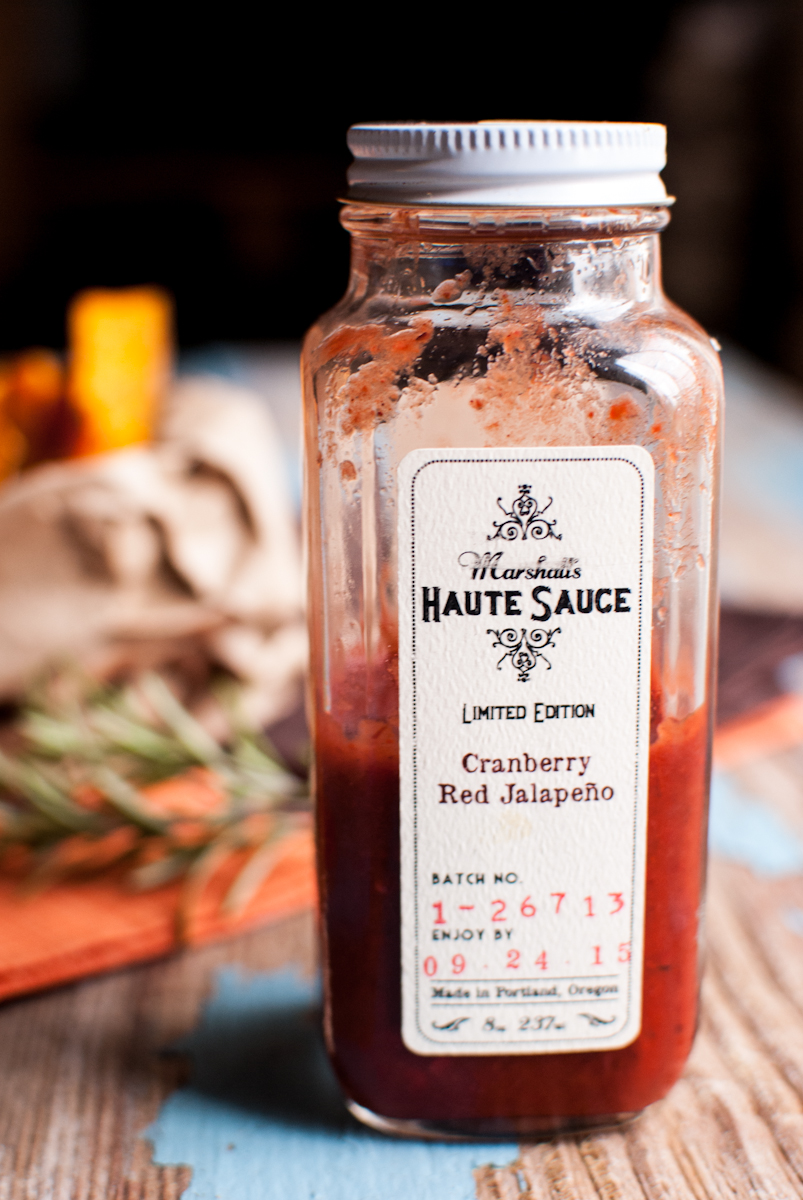 I like to use fresh herbs as much as possible when cooking. They add a wow factor to foods that you can't get out of a spice jar, and they smell great too. Our rosemary os still going strong out back, so I cut a few sprigs to toss on the fries. Fresh herbs, you gotta try it! Just sut and toss the potatoes in olive oil, herbs, salt and pepper and your ready to bake them. And let's not forget, they are good for you too..loaded with vitamins, potassium and fiber. It's Fall and Winter's super food!
Sweet Potato Fries with Haute Sauce
Ingredients
1-2 large sweet potatoes
olive oil
salt and pepper
2 sprigs of rosemary, chopped finely
Instructions
Slice potatoes into thick wedges and place in a large bowl. Add salt, pepper, olive oil and rosemary. Toss to coat fries.
Bake at 425 degrees on a parchment lined sheet for 20-30 minutes.
Makes 2-3 servings.
https://www.thymeoftaste.com/2013/11/17/sweet-potato-fries-haute-sauce/