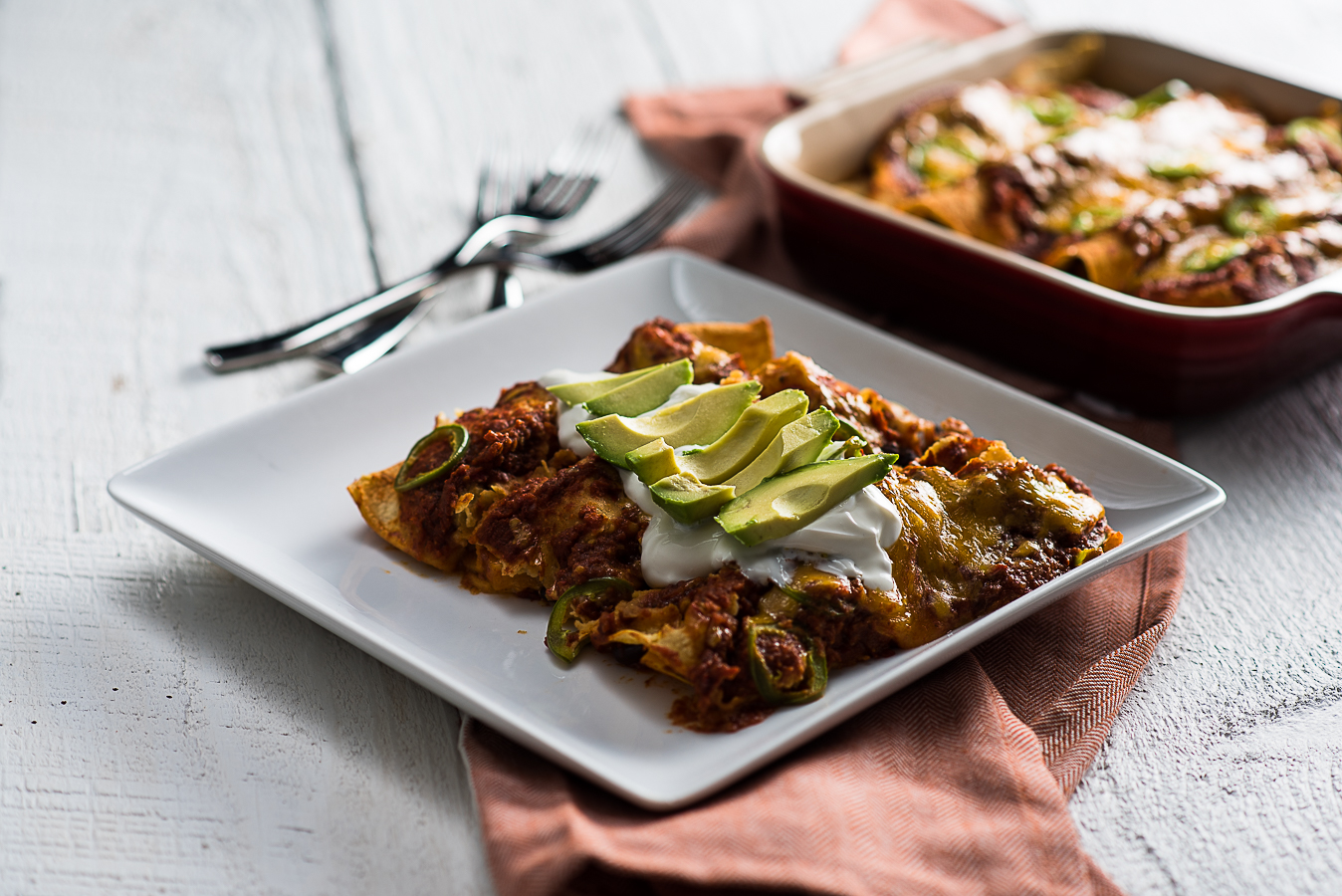 Butternut Squash + Fall
Fall's most bountiful squash, the Butternut. It's oblong shape and orange flesh, with few seeds at all, make this my 2nd favorite Fall squash. The pumpkin is always in 1st place!
In our PNW when the leaves start to change and the climate is cooler, my body switches gears big time. I start craving all things warm and stew like. The crock-pot comes out of hibernation, and the bread recipes are dusted off. I only discovered my love for squash about a few years ago. I have no idea what took me so long…… but damn, I feel I have missed out so many years on this tasty squash!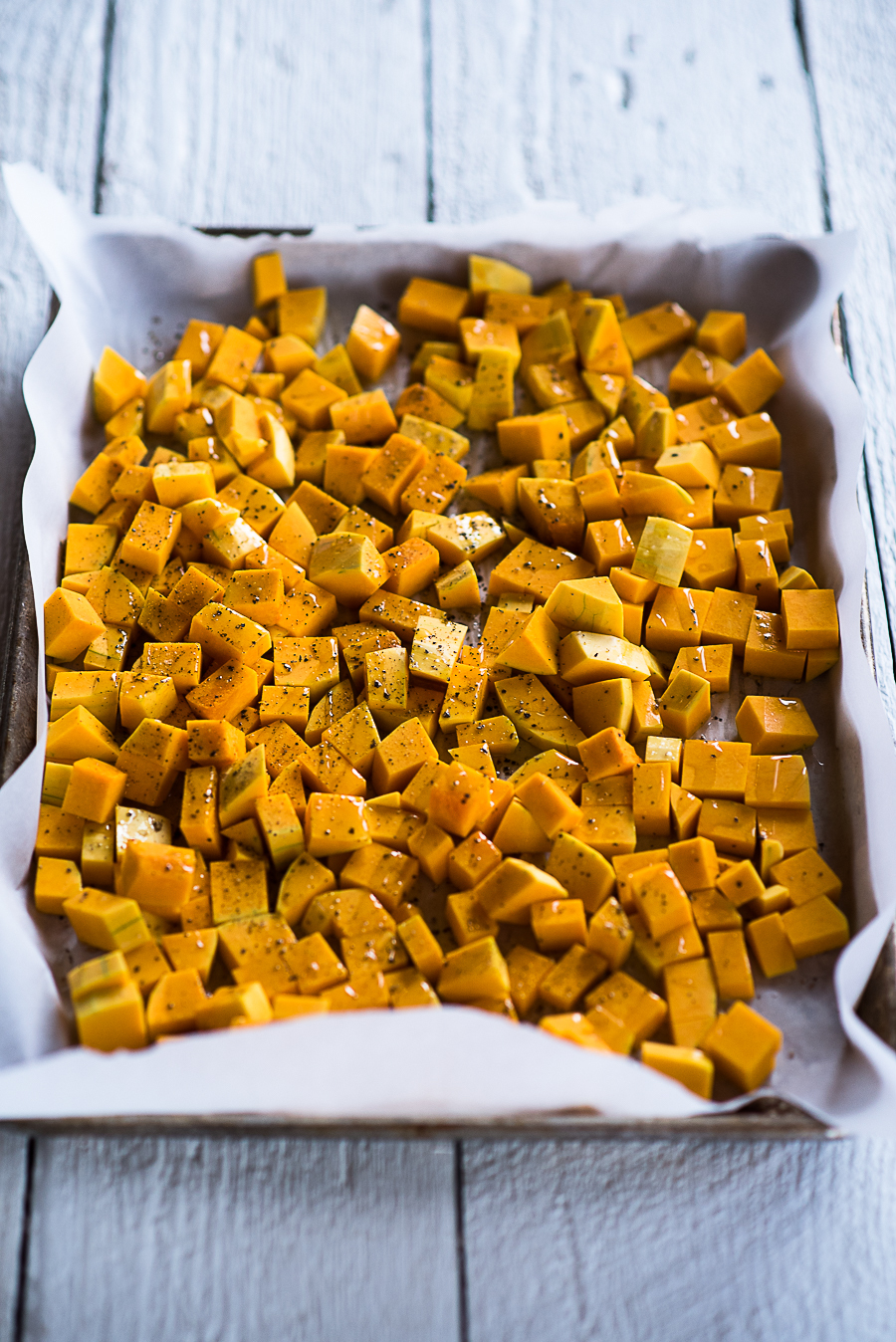 If you're new to this big oblong squash, do not fear- with a very sharp quality knife you can have cubed squash in no time. I have found it's easiest to peel the out layer with a vegetable peeler first, then cut the ends off. Next slice the squash so you have rounds, then cut into cubes. Most of the time, I buy a giant butternut squash so I can freeze the other half, already cubed and ready to go for when I need it.
Let's talk homemade enchilada sauce! I had to idea how easy it was to make until my hubby showed me. Andrew would eat enchiladas/tacos/ burritos everyday if he could! When we were dating, he cooked me dinner all the time, and I remember the first time he made me enchiladas… oh man, they were THE BEST! I always thought those dried up peppers in the cellophane bags were not edible!! Oh this guy of mine has taught me so many things in the kitchen :)
Needless to say, from that very first time I ate Andrew's homemade enchilada sauce, that is the only way we cook our enchiladas now! It is seriously so easy and tastes so good. It's so quick, you can make your sauce and have it ready by the time your squash is done roasting! For real!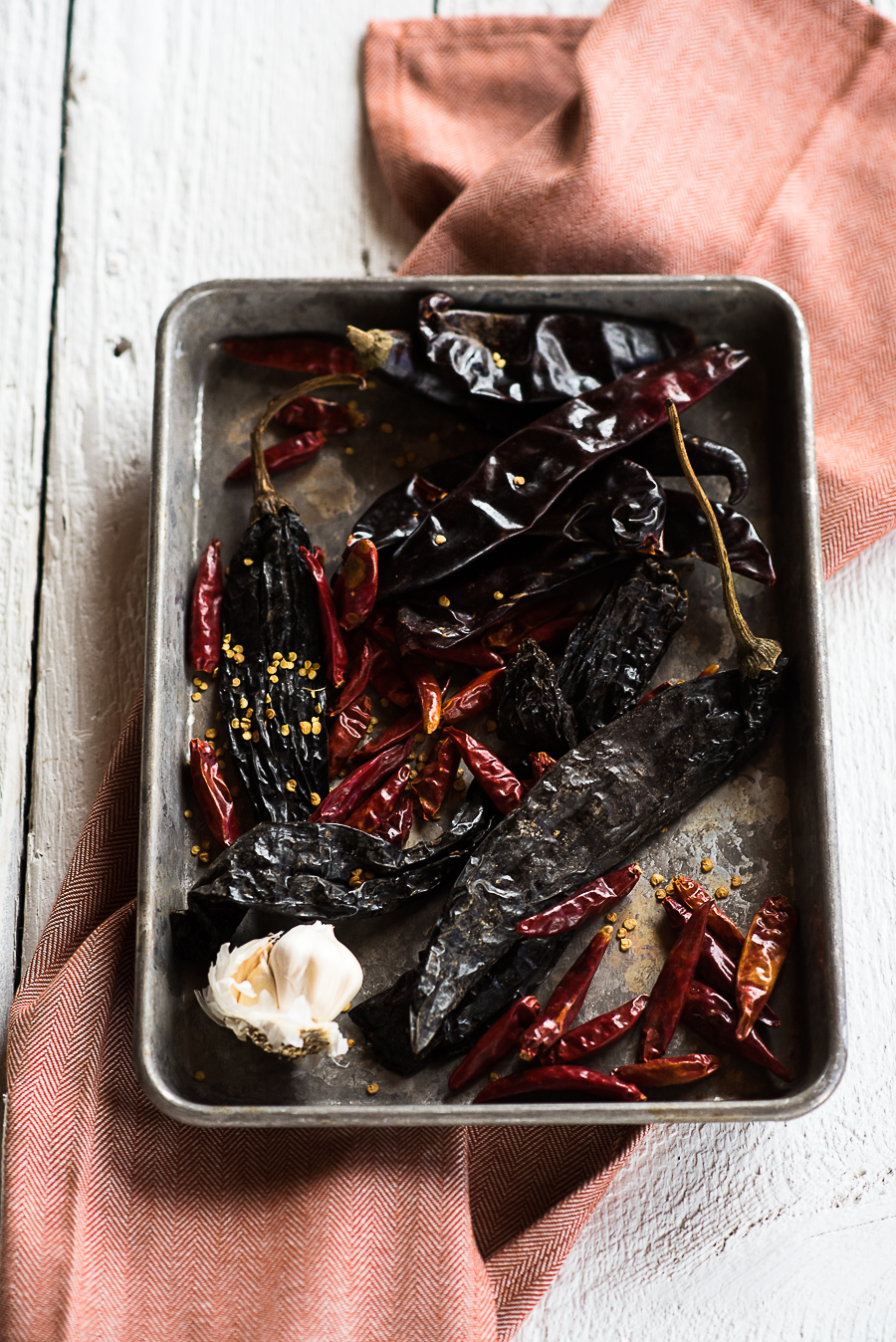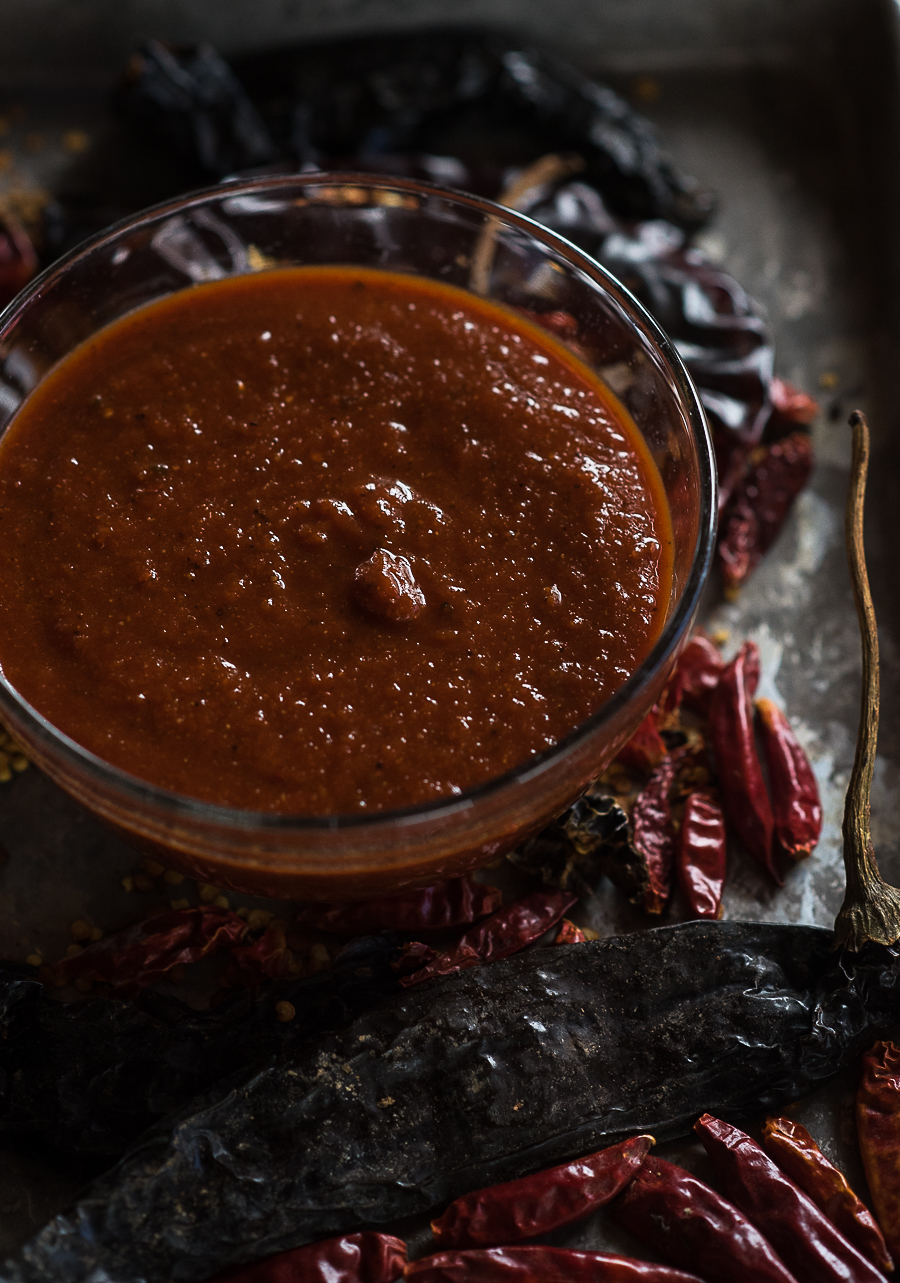 What you need for awesome tasting enchilada sauce are dried peppers ( those kind in the Mexican aisle in the cellophane bags) onion, garlic, tomato sauce, seasonings such as cumin, salt and pepper. Yes that is it! I like to use three different kinds of peppers, you can't go wrong with whatever you pick. The little red ones are the spiciest! Pull the stems off, shake out the seeds and soak in hot water for 15 minutes. Really not that fancy guys…. then throw all into the bender and your sauce is ready to use.
For one batch of amazing enchilada sauce:
10 dried peppers of your choice, 1 large onion, 4 cloves of garlic, 1 can of tomato sauce, about 5 teaspoons of cumin and salt/pepper to taste. You can always add more tomato sauce for a more tomato forward flavor. I prefer to have more of the pepper taste in my sauce.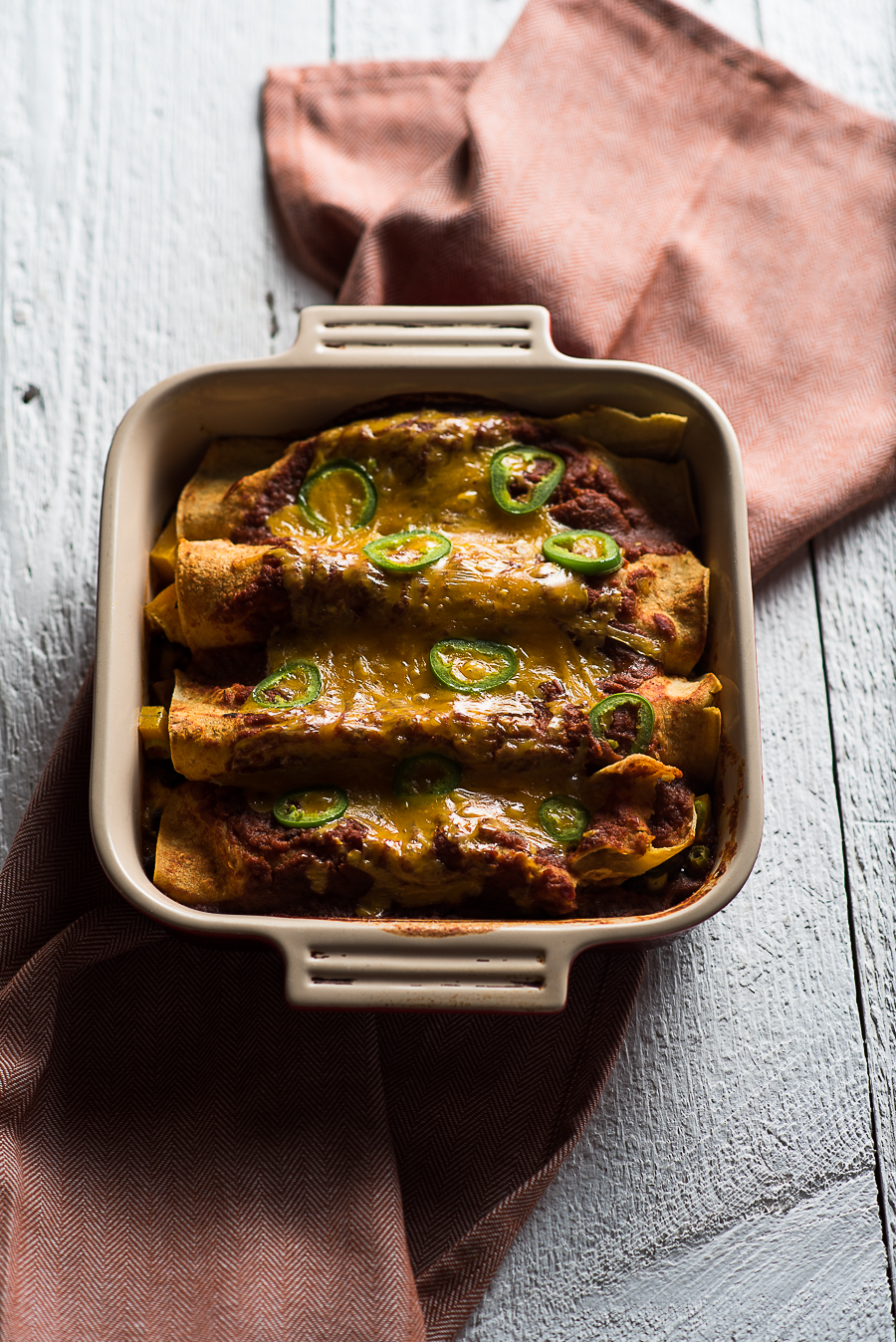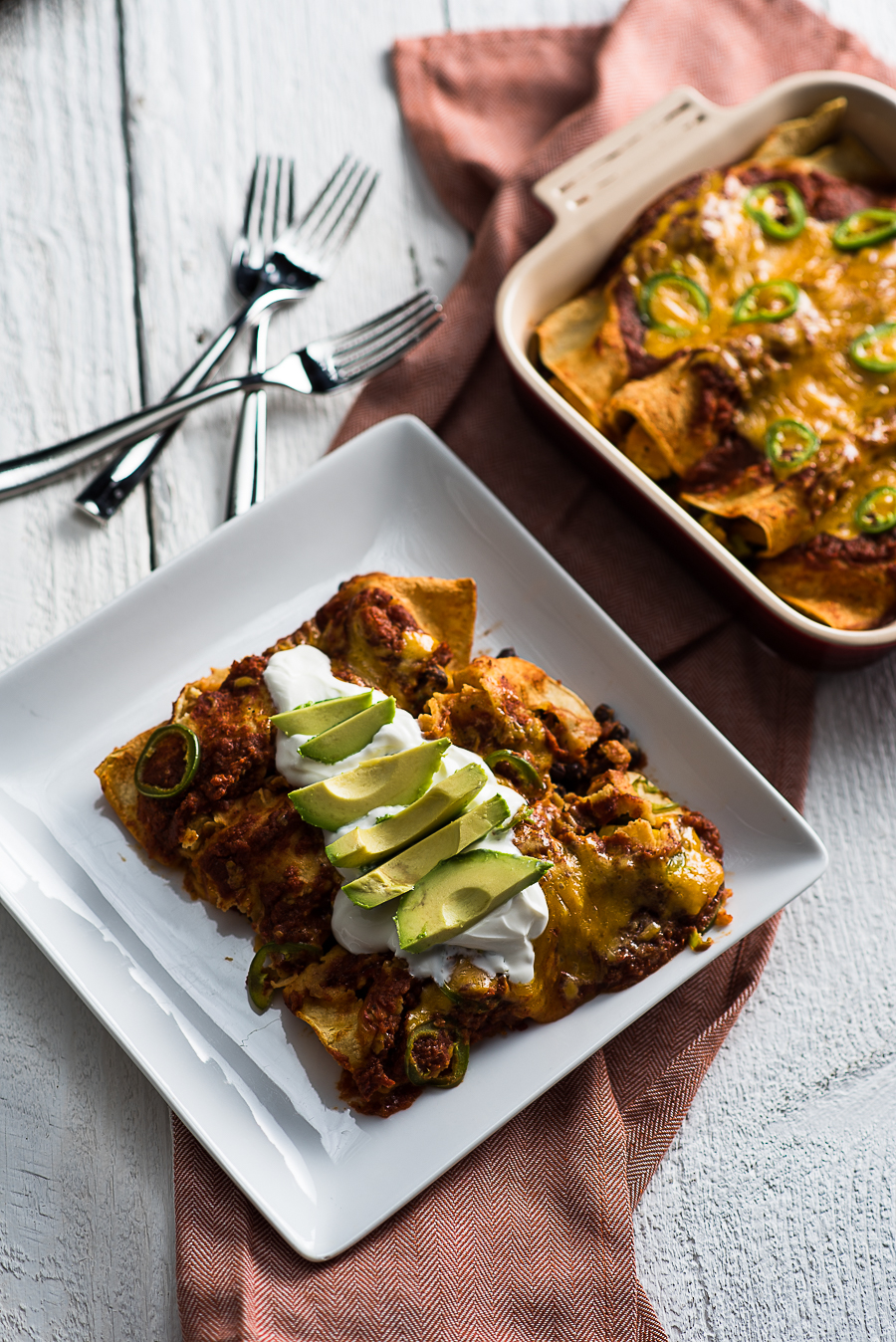 We should really talk about the tortillas…. stay away from the white ones! If you're going to indulge in enchiladas, try to make them a bit heartier and healthy?! I use corn tortillas for my enchiladas, you could also try whole wheat ones depending on how "healthy" you want to make them. I also find the corn tortillas hold up better when assembling your enchiladas. They are thicker and and do not get soggy like some others do. Up to you….
So these enchiladas are also perfect for your "Meatless Monday" dinner! The black beans and squash make these guys hearty and filling. I added the green onions for some flavor, but not necessary. I like onions and garlic…. a lot! And of course lots of cheese and creamy avocado!
Butternut Squash and Black Bean Enchiladas
Ingredients
1 large butternut squash, peeled, seeded and cubed
olive oil
salt and pepper
1 can of low sodium black beans
1 bunch of green onions
1 jalapeno, finely sliced
shredded cheddar cheese
1-2 sliced avocados
sour cream
2-3 C of enchilada sauce ( see notes on sauce in post)
Instructions
Preheat oven to 400 degrees. Line a cookie sheet with parchment paper.
Peel seed your squash. I find a vegetable peeler works great here!
Cube your squash into small 1/2 pieces.
Put squash on cookie sheet and drizzle with olive oil and salt/pepper. Bake for 20-25 mins until soft but not mushy. Leave oven on and let cool on a rack for 5-10 mins.
In the meantime, prepare your Enchilada sauce if making your own ( see notes in post about sauce)
When squash is done and cooled, combine in a large bowl with beans and green onions.
Prepare a large baking dish, spread a couple of spoonfuls of enchilada sauce on the bottom of the pan.
Working with one tortilla at a time, lay the tortilla in the dish, spoon filling, and top with some cheese, then roll tight with seem side down. Repeat until all your filling is used.
Pour enchilada sauce over tortillas and sprinkle remaining cheese on top.
Place sliced jalapeno on top of enchiladas.
Cover with foil and bake for 20-25 minutes until bubbly and hot.
Serve with sour cream and avocado.
Makes about 10 enchiladas!
https://www.thymeoftaste.com/2016/11/11/butternut-squash-black-bean-enchiladas/