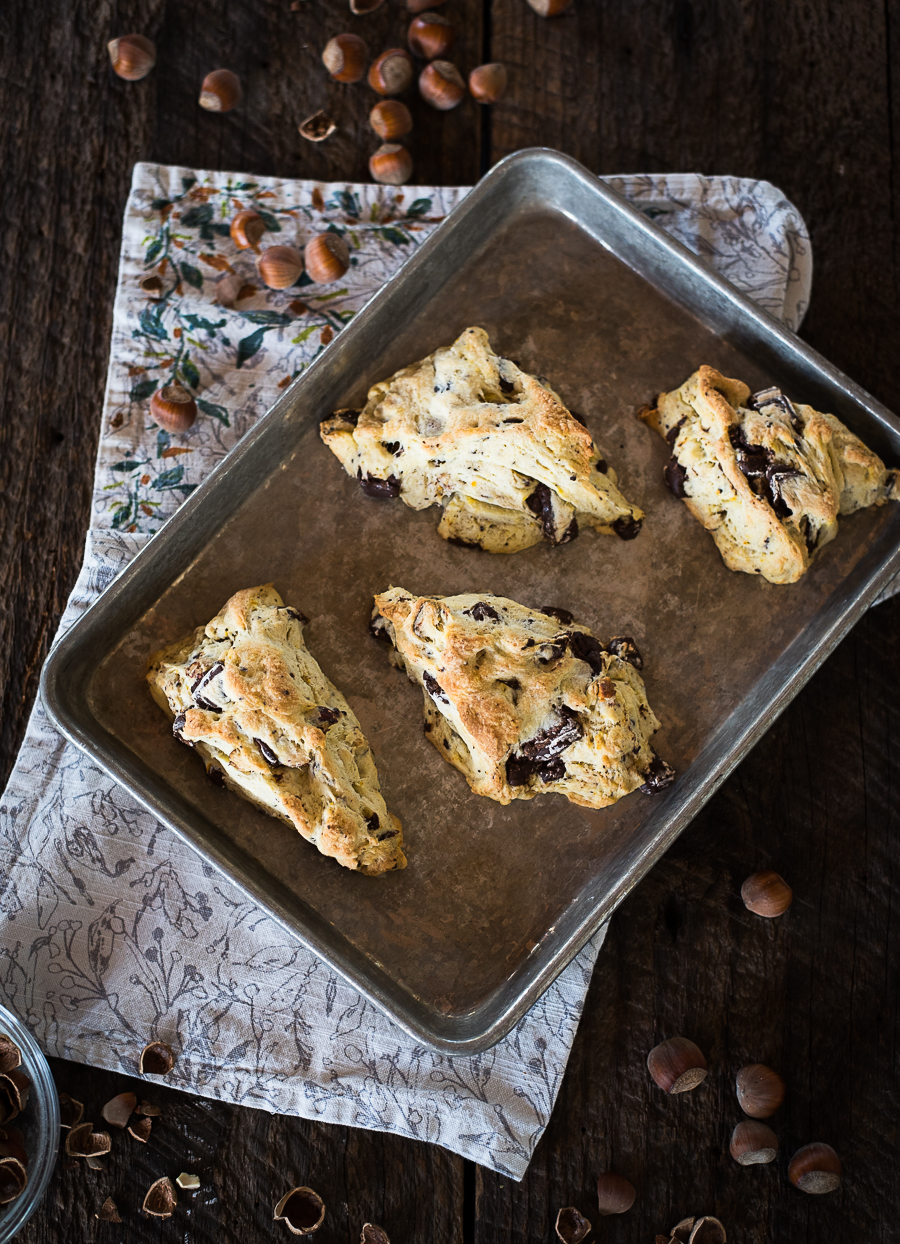 Hazelnuts + Chocolate + Orange
I am so lucky to live in the Hazelnut state, but even luckier to live right next door to a 7 acre hazelnut orchard! We bought our house almost 2 years ago in Oregon's wine country. Our home sits on a couple of acres, just right for Andrew and I to take care of. We knew we were lucky when we found our home out here, with views of vineyards across from us and a hazelnut orchard to the side of us. It truly is beautiful here, every season of the year.
I've learned a lot about this fruitful nut living next door to me. Some say filbert, and some say Hazelnut. I like Hazelnut. It rolls of the tongue better. For a few years now, I've seen how these cool trees change through the seasons, growing the nuts, and shedding their leaves again. One thing I did not know, they harvest these bad boys in October. And they do not pick them off the tree like an apple or peach, the nut falls to the ground and they have tractors that swoop through the orchards with a giant hose sucking up all those nuts. Like a Dyson vacuum, on a much larger scale!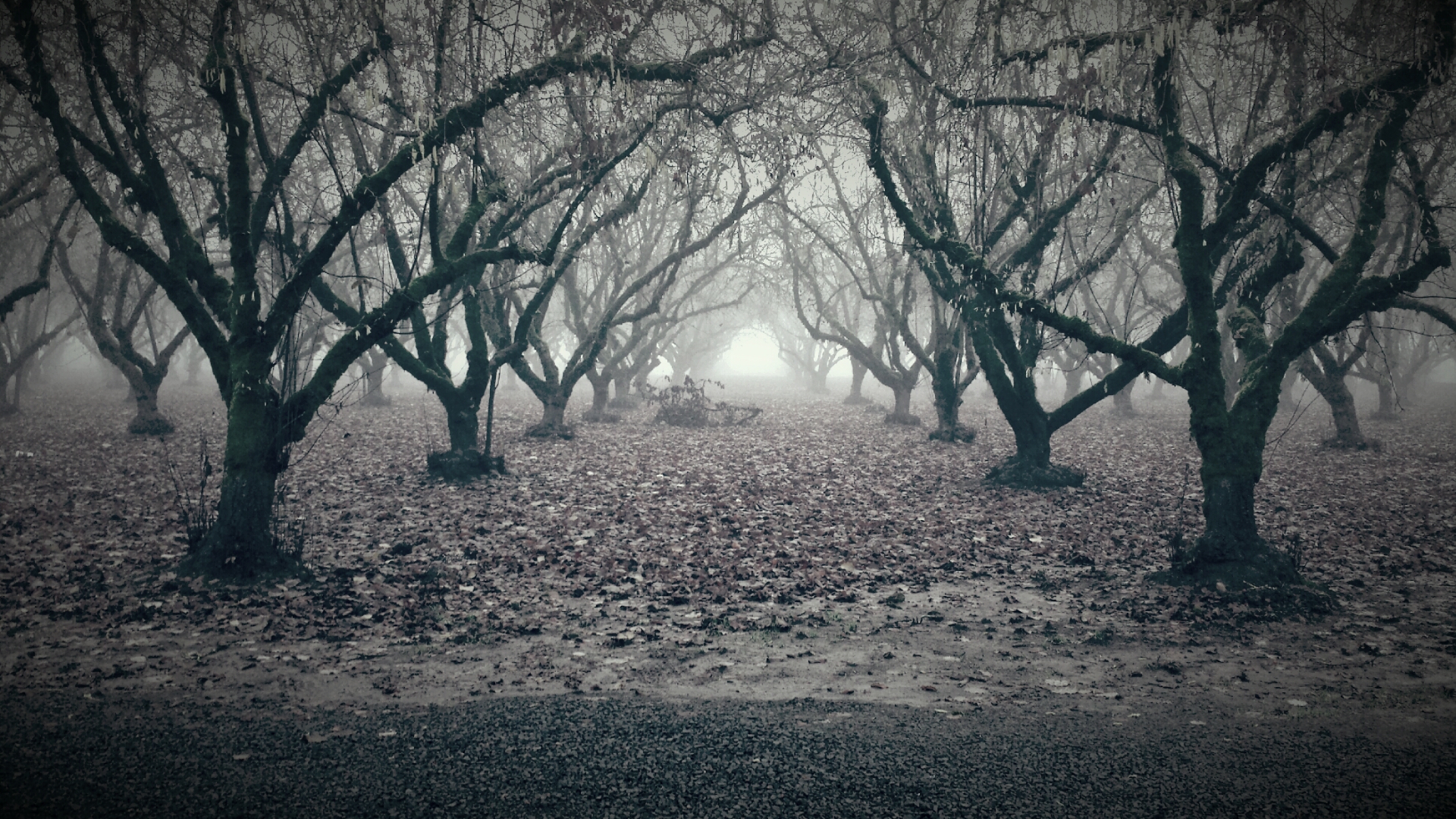 Hazelnut Orchard on a foggy Fall morning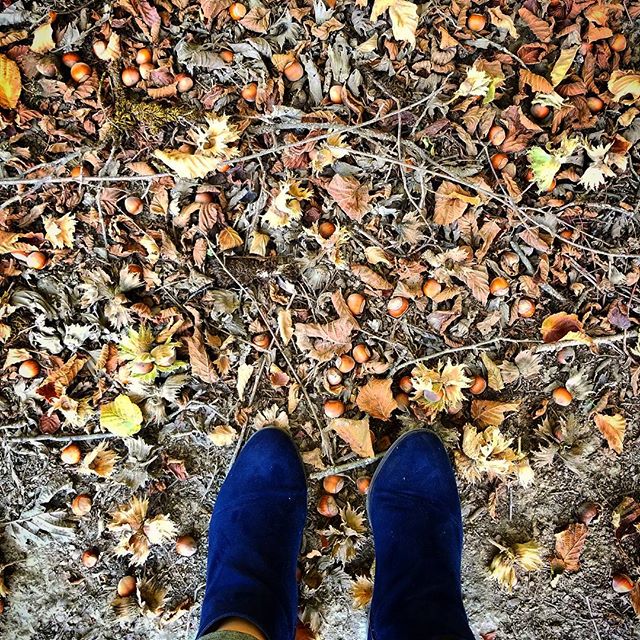 Well, my lovely neighbors that own these orchards, tell me to pick all the nuts I want this time of year! You bet I will! These hazelnuts are not cheap to buy! If anyone has driven down Rex Hill into Newberg, you have probably seen the iconic white hazelnut stand off to the right. About this time of year thru Thanksgiving, they sell hazelnuts. I stopped there about five years ago and spent about 50 bucks on a few bags of whole hazelnuts! I still had to crack these babies myself! Sooooo when my neighbor invites me to pick all the nuts I want, I definitely take her up on that offer! Thank you Melissa!!!
Hazelnuts are very tasty and have health benefits, so I've read. They help keep the common cold away…not sure how true that is, but hey that's what they say. I like to roast them and put them on salads and of course in my baked goods too! I find the easiest way to crack these, is on a kitchen towel with the flat side of a meat tenderizer. A hammer would work great too! Be careful not to smack it to hard, or you will crush the whole nut.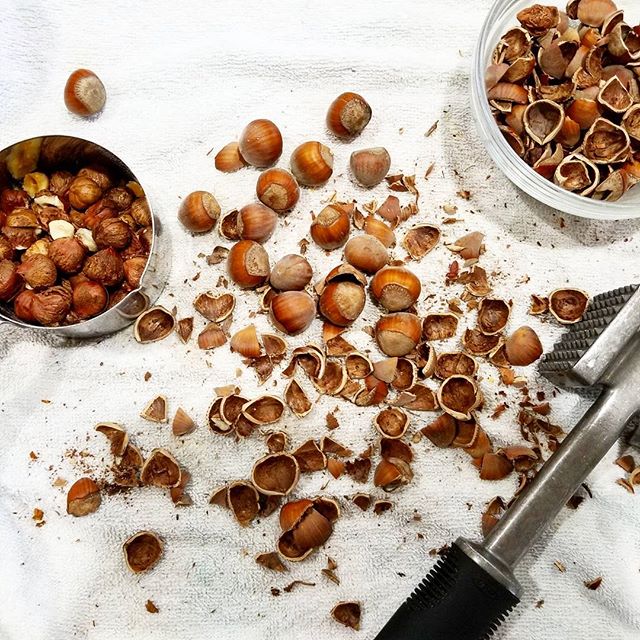 Let's talk about these scones! Rich in butter, laced with orange and chocolate, add chopped hazelnuts and you have the perfect scone for your Fall weekend mornings. I adapted my scone base recipe from The Vanilla Bean book. I have baked many scones in my years, but this one is my now go to! The mix is rolled, then folded, the rolled and folded, then chilled. Similar concept to cinnamon rolls and croissants. You end up with these nice layers with bits of butter. It is much easier than it sounds. I added hazelnuts to the orange chocolate combination for some added flavor and texture. I think it works really well together! You can get as creative as you like with this scone recipe!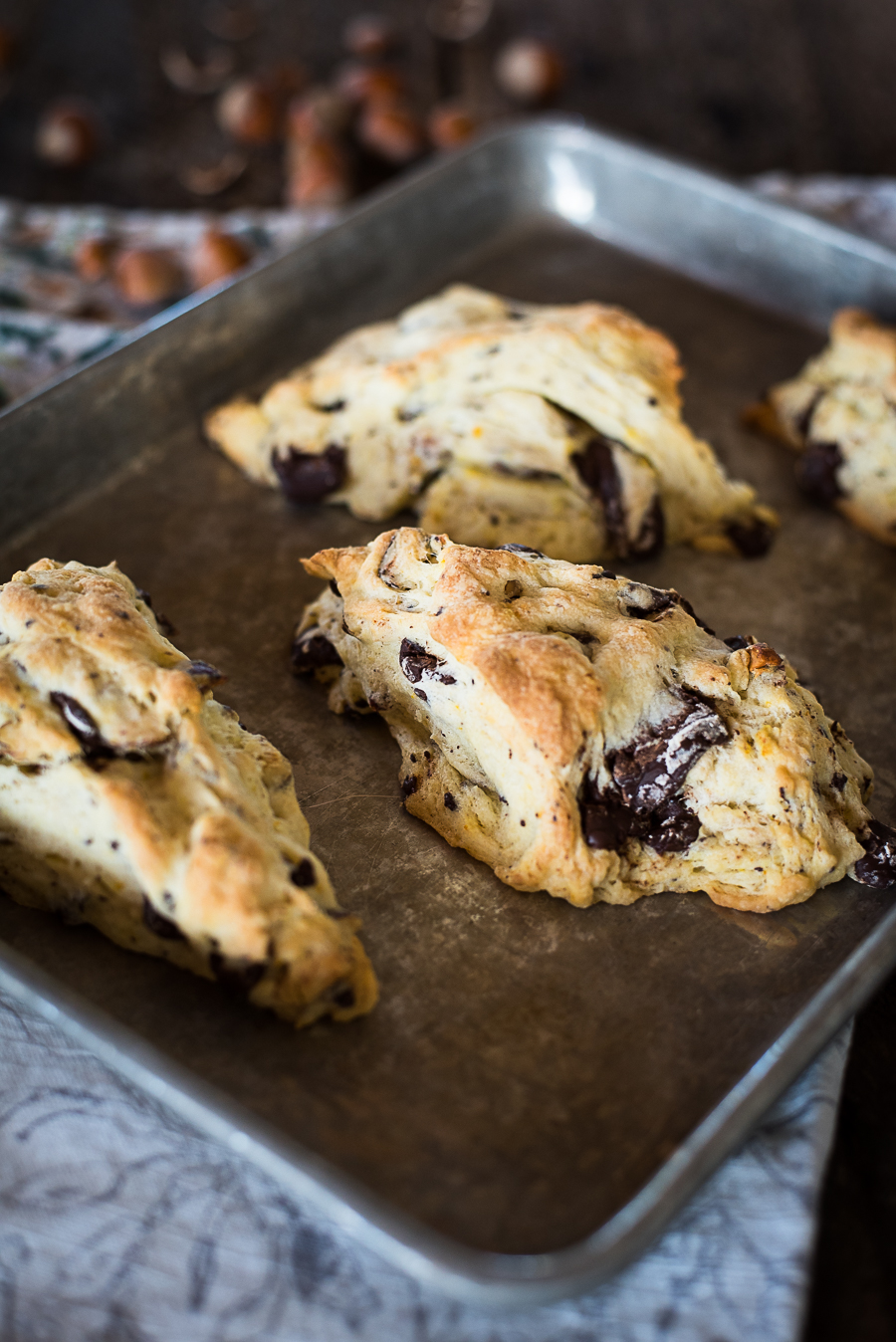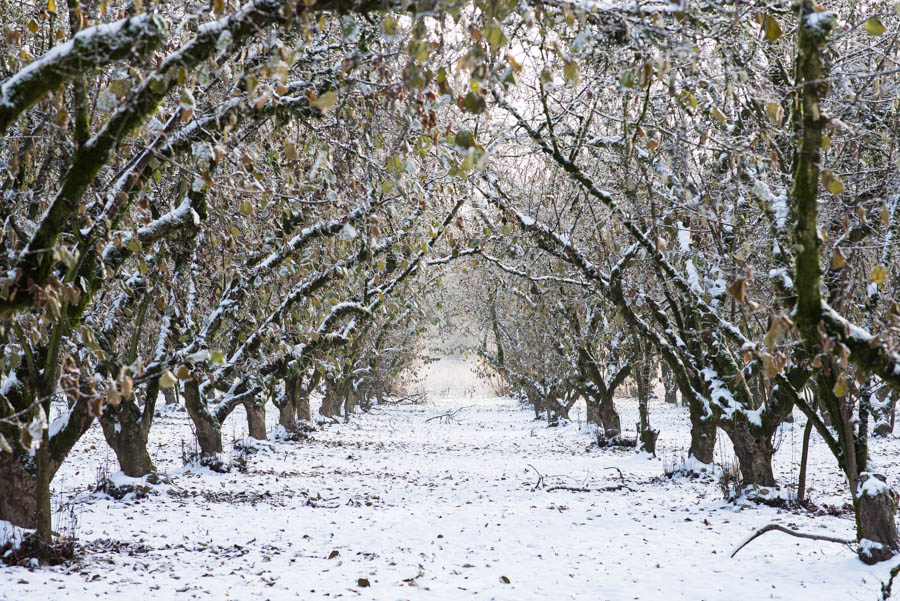 Hazelnut Orchard with a dusting of snow!
Hazelnut Chocolate Orange Scones
Ingredients
2 1/4 C all purpose flour
1 Tbsp baking powder
2 Tbsp sugar
2 tsp grated orange zest
1/2 tsp salt
1/4 C sour cream
1/4 C orange juice
1/2 tsp vanilla extract
1 egg
12 Tbsp unsalted butter, cold, cut into 1 inch pieces
4 oz dark chocolate, chopped into small pieces
1 C hazelnuts, shelled and rough chopped
Instructions
Preheat oven to 400 degrees. Stack two baking sheets onto each other. Line the top sheet with parchment paper or a silpat.
In a large bowl, whisk the flour, baking powder, sugar, orange zest, and salt. In a separate smaller bowl, whisk the sour cream, orange juice, vanilla, and egg.
Add the butter to the dry ingredients and use a pastry cutter to cut into small pieces, about the size of small peas. Add the wet ingredients to the dry and fold in with a spatula just until mixed. Fold in the chocolate and hazelnuts.
On a lightly floured surface, knead dough gently until it comes together. Pat dough gently into a square. Roll into a 12 inch square, using flour as needed. Fold the dough into thirds, like a letter. Fold again into thirds, making a square. Place dough onto a floured plate or quarter sheet pan, and freeze for 10 minutes.
Return dough to the floured surface, and roll to a 12 inch square again. Fold into thirds like a letter, place seem side down. Roll into a 12 x 4 inch rectangle. With a knife or bench scraper, cut into 4 equal parts, then cut each square diagonally making a triangle. You should have 8 triangles.
Place triangles onto the prepared sheet. Brush tops with cream ( optional). Bake for 18-25 minutes until golden brown. Let cool a few minutes before transferring to a wire rack to cool.
https://www.thymeoftaste.com/2017/11/15/hazelnut-chocolate-orange-scones/