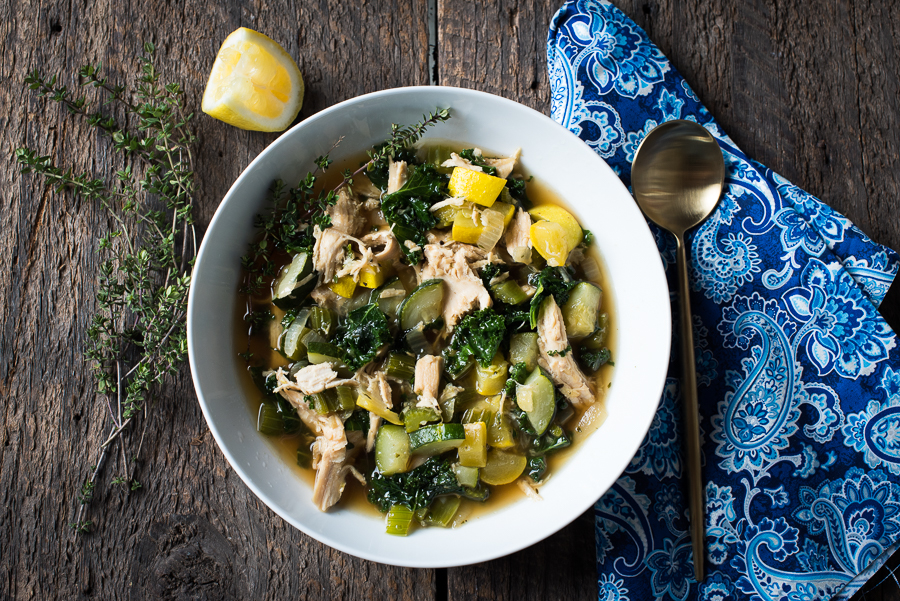 Hey there! I thought with all this crazy stuff happening in the world right now, I would share with you this super yummy healthy chicken soup. It is so hard to concentrate on anything right now except this COVID-19 virus and where things will even be a week from now. Life right now feels like a movie with empty grocery shelves, social distancing and quarantines. But let's make the best of it! I myself am going to use this downtime to organize things in my house, finish home projects, catch up on yard work, and continue to do lots of cooking! Cooking is good for the soul!
Did you grow up on canned soup like a lot of us in the 70's? That stuff was nasty, you would open the can and a plop of gooo would come out. That was supposed to be soup? I'm a fan of soup, particularly homemade soup. I like to know what is in the dish I'm eating, and I also like to control the Sodium too! Sure canned soups have come a long way, but I feel they are still high in Sodium and additives.
First thing you need is some really good stock. You could opt for the low sodium store bought, or you could make your own which is so much better for you! I like to roast a whole chicken each week, save the meat for meals like this soup, and make stock with the bones. I do a 24hr stock to get that deep flavor and color. I'll freeze it if I'm not going to use it within a week. Super easy, super good for you!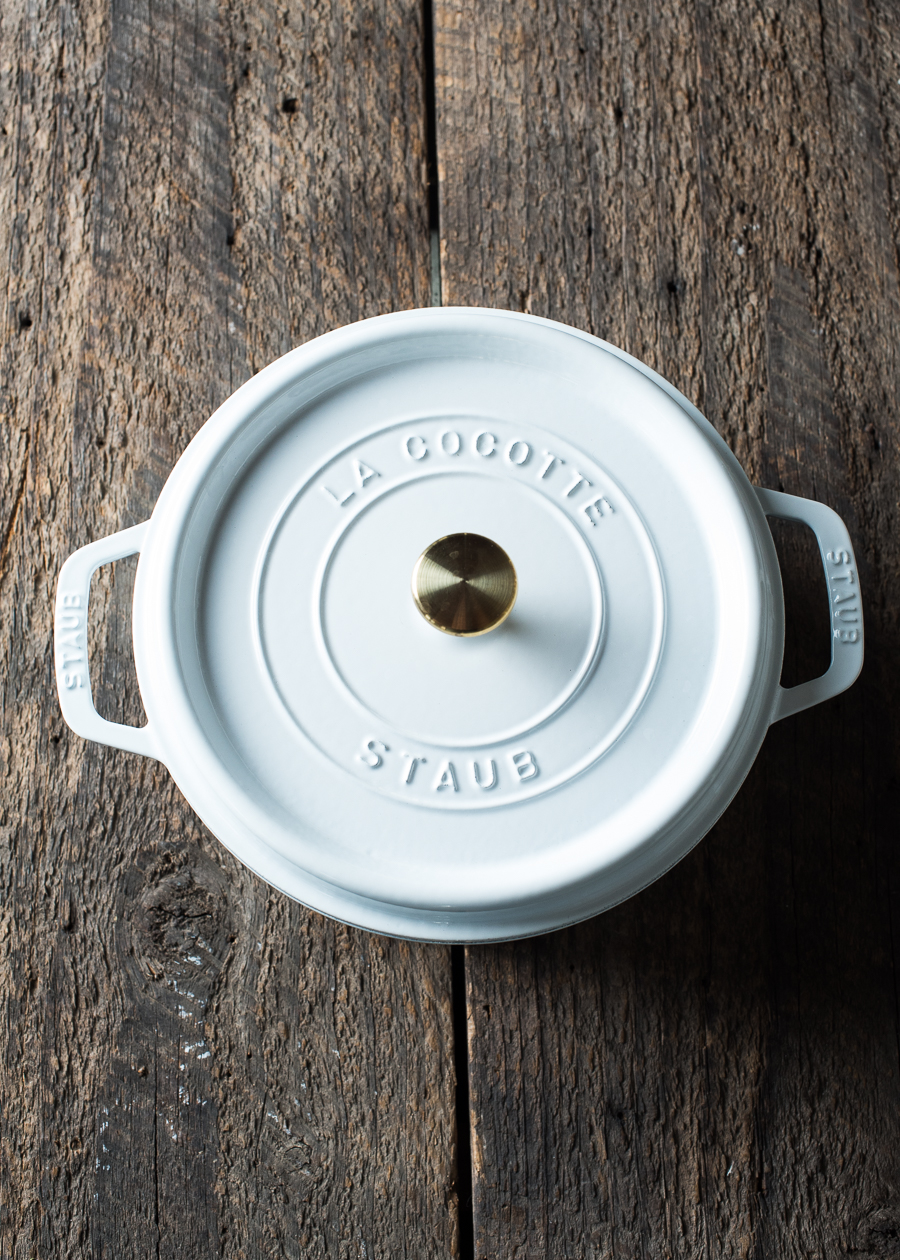 Let's talk about cooking tools. My all time favorite cooking vessel is my Staub! I love the way it evenly distributes the heat, browns meat, and I also bake my sourdough breads in them. They are worth every dollar! My husband has bought me a few over the years as gifts, and I use them more than my other pots. I promise once you buy one and use it, you will wish you had sooner!
For this soup, I used vegetables that were low on the glycemic index. You could pretty much use any veggies thou, it's very versatile. For this soup I used, zucchini, yellow squash, celery, kale, fresh herbs and some bright citrus from a lemon. If you want to make this soup more filling, you can also add lentils or beans. Most items you probably have on hand which also makes this a great last minute soup to make!
Stay safe and healthy!
Chicken Vegetable Soup
Ingredients
3

cups

chicken stock

1

onion, diced

3

ribs

celery, diced

1

zucchini, diced

1

yellow squash, diced

3

tbsp

fresh herbs such as thyme

2

cups

chopped kale

2

cups

cooked, shredded chicken
Instructions
Heat a large dutch oven or pot on medium heat. Drizzle some olive oil.

Saute onion, and celery for 5 mins until tender. Add the chopped zucchini and squash and continue to cook for a few more minutes.

Add the chicken stock and herbs and bring to a boil.

Next add the cooked chicken and chopped kale. Simmer for 10-15 mins until kale is wilted. Season with salt and pepper. Squeeze fresh lemon juice just before serving.

Enjoy!