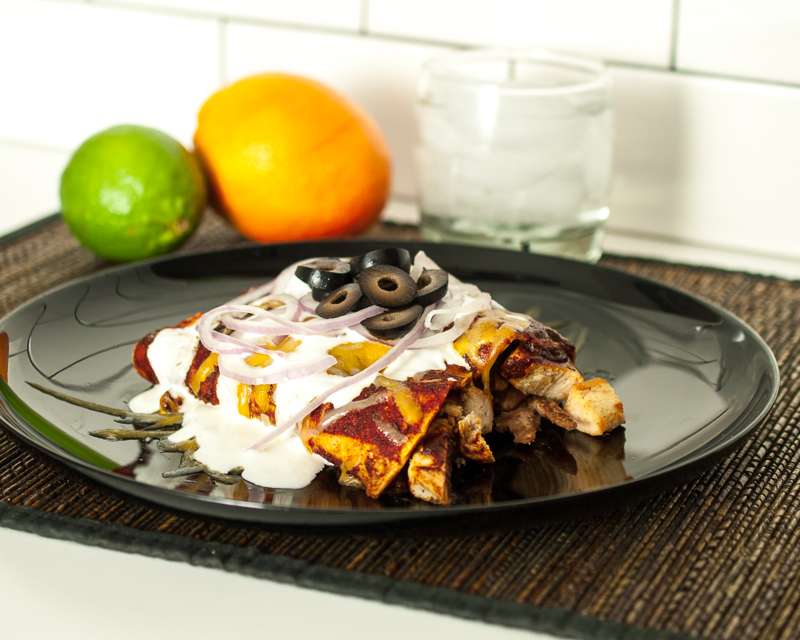 Well I am sure if you cooked Thanksgiving dinner at home this year you have some left-overs.  This year Tiffany and I had 11 people over for dinner on thanksgiving day and maybe we were little over zealous on those the two birds we cooked.  Ever since we have been brainstorming on leftover specials for Thyme of Taste.  I thought Turkey Enchiladas would be awesome, especially since I always looked forward to Thanksgiving left-overs when my mother made Turkey enchiladas when I was child.  I have to be honest these are not my mama's recipe, although I did go with the olives and cheddar cheese on top, yum!!!  In this post I really wanted to pull out some authentic elements like dried peppers.  Yes dried pepper the ones you find in the Hispanic isle of the supper market, you know all those funny spices and dried pepper in the cellophane baggies.  OK don't get scared, with these magical baggies can yield some amazing bold flavors.  It is actually pretty simple process just roasting dried peppers simmering, pureeing, and assembly.  Just keep in mind  you can make these babies anytime of the year, all you need is left over steak from a barbeque or half a rotisserie chicken from last night.  Well here you go on my "Thanksgiving aftermath" Turkey Enchiladas.
Roasting The Peppers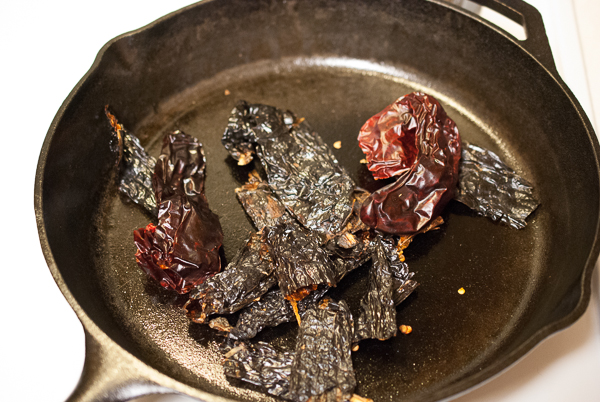 Through it all in a pan!!!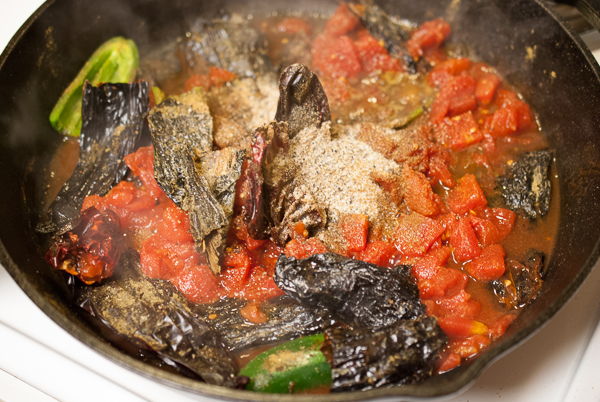 Saute the Turkey or whateva you got.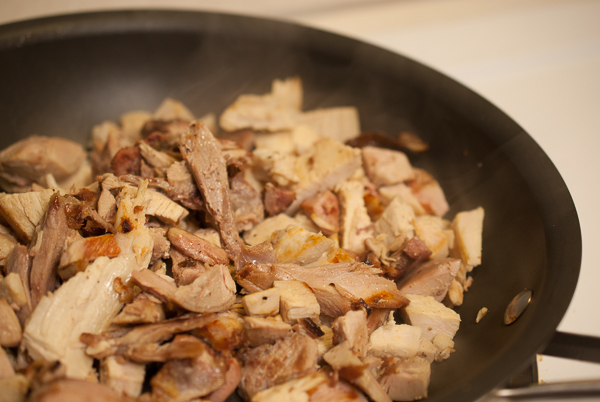 Mmmmm Smell-O-Vison!!

Puree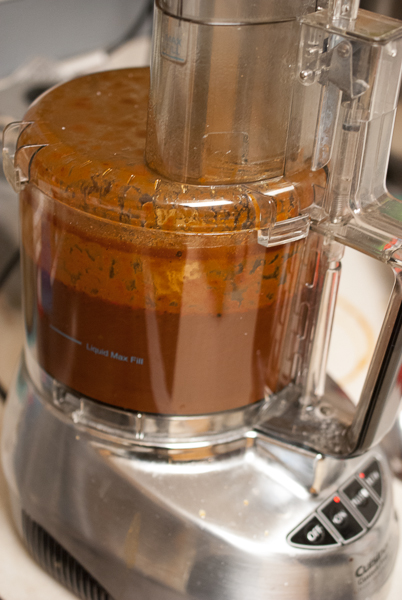 A little oil in the pan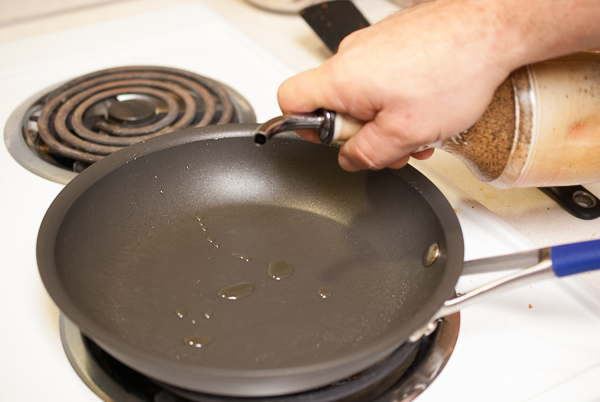 Lay the Tortilla in the pan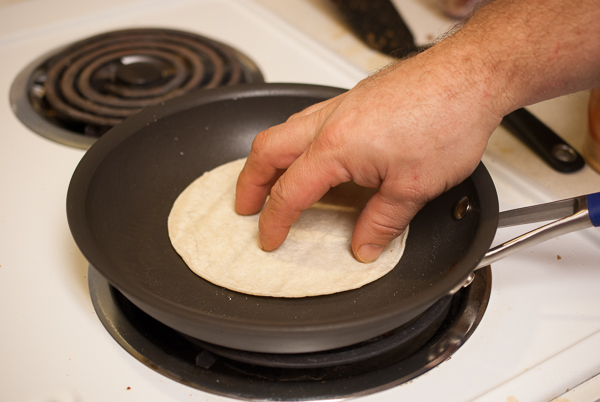 Quickly flip over to coat with oil on both sides, then warm.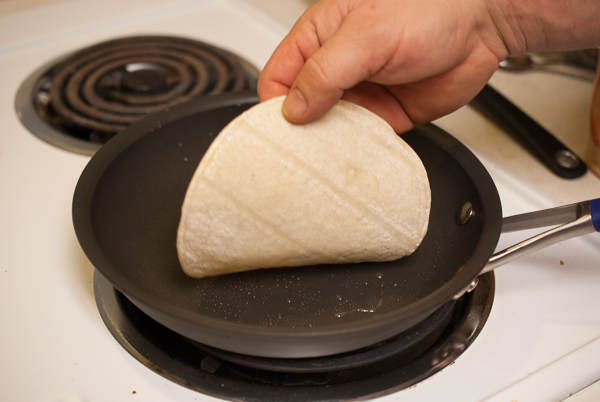 Turkey Enchiladas
Cuisine:
Mexican / American
Author:
Prep time:
Cook time:
Total time:
A great way use up leftovers from Thanksgiving or a BBQ!!
Ingredients
1 pound or so Turkey or left-over meat
5 Chilies Negro dried
2 Hot chili pods
2 small jalapenos seeds and veins removed
2 tbs Mexican cumin
1 tbs Mexican oregano
1 can diced caned tomatoes
1 can chicken stock
Salt and pepper to taste
Garnish
4 ounces medium cheddar cheese
10-12 olives sliced thin
Thin sliced red onion
Lime Crema
1 cup sour cream
1 lime juiced
Instructions
Stem and seed the dried peppers. In heavy skillet roast peppers over medium heat until soft. Add jalapenos, cumin, oregano, tomatoes, salt, pepper, and chicken stock. Simmer for 15-20 mins then puree and return to skillet and continue to simmer for 15 mins on low heat. Warm tortillas one by one with a small amount of olive oil, dip in sauce and add turkey, then plate. Garish with onions and lime creama