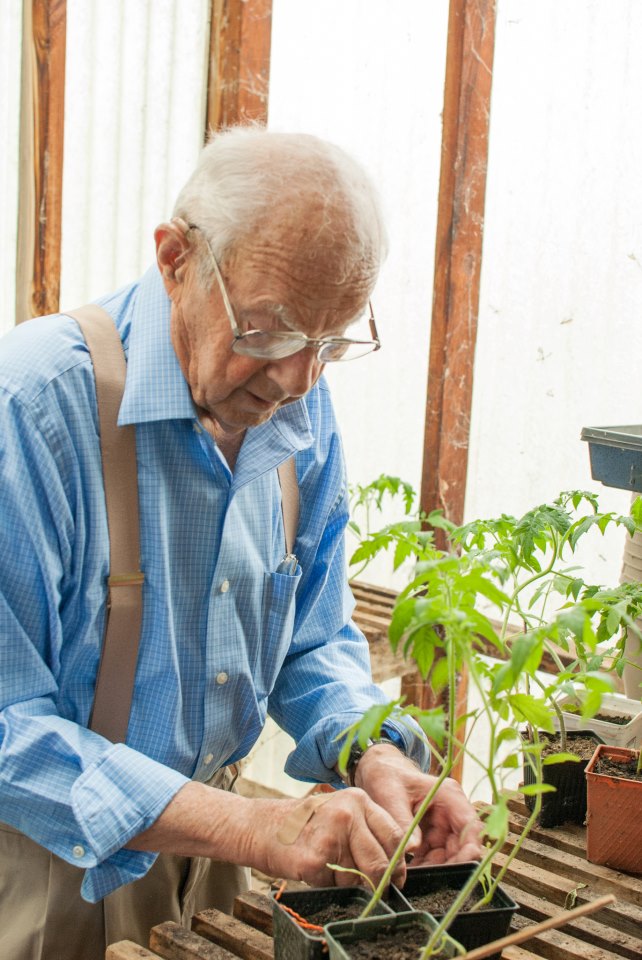 Well it's been quite a bountiful harvest from our summer garden around here in Newberg, Or. I have to say it all started with my grandfathers 90th birthday in Reading CA back in May. It so happens that my grandfather has always been a serious gardener especially when it comes to his tomatoes. For as long as I can remember (over 30 years ago) visiting my grandfather's new built house across the street from the Sacramento river he was constructing a green house to grow his garden starts and sifting dirt from the underneath the oak tree in the pasture behind his house. One wheel barrow at a time and one shovel at a time he sifted the rocky topsoil to have a good bed to plant his starts. At the hay-day of the garden he even used to sell produce to the local supper market for some extra change.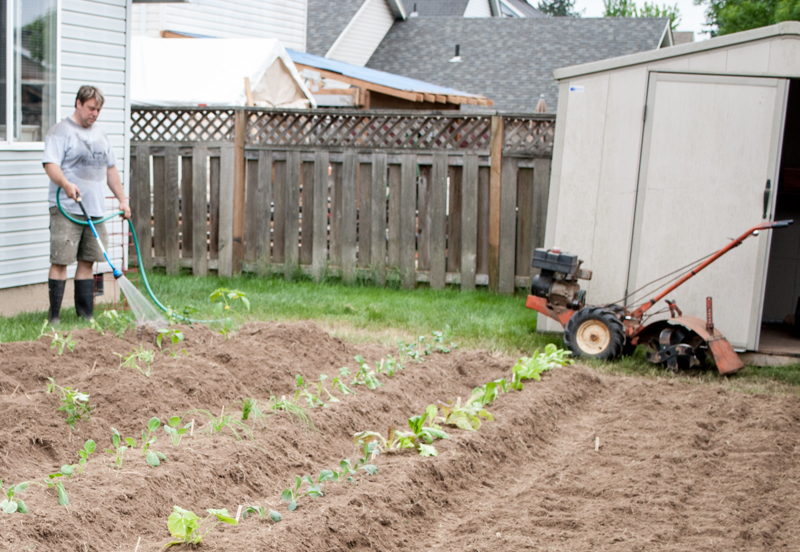 With some serious green thumbness in my jeans I felt fairly confident to accept the gift of the tomato starts from grampa. We returned with several varieties- Tom Tom, EG Tom, Heirloom, and some Beef Steaks. Up here in Oregon the climate is much different than the warm norther climate of California and wasn't really sure if the tomato starts would actually do well, and not to mention we din't even have a garden. After a week or two, Tiffany and I were contemplating what to do with the garden situation. We really wanted a garden but the clay soil here is hard as cement and cultivation by hand is just out of the question. So we got on Craigslist and found a rototiller not running for $100, so off we went. We showed up and to my delight it was a beast, an Areins Rocket IV. The lady said that the cylinder had no compression and the engine had to be rebuilt. With one pull of the engine I knew the issue probably lied in the carburetor. So we threw down the $100 and took her home. On the way back home I purchased a new spark plug and a can of starter fluid. Once we got her home I installed the new spark plug sprayed a little starter fluid into the air filter and gave the cord a rip, she started right up. Bingo with a new carburetor we scored a $125 rototiller. With no delay I got tilling up the back yard, Wow I'm really doing this?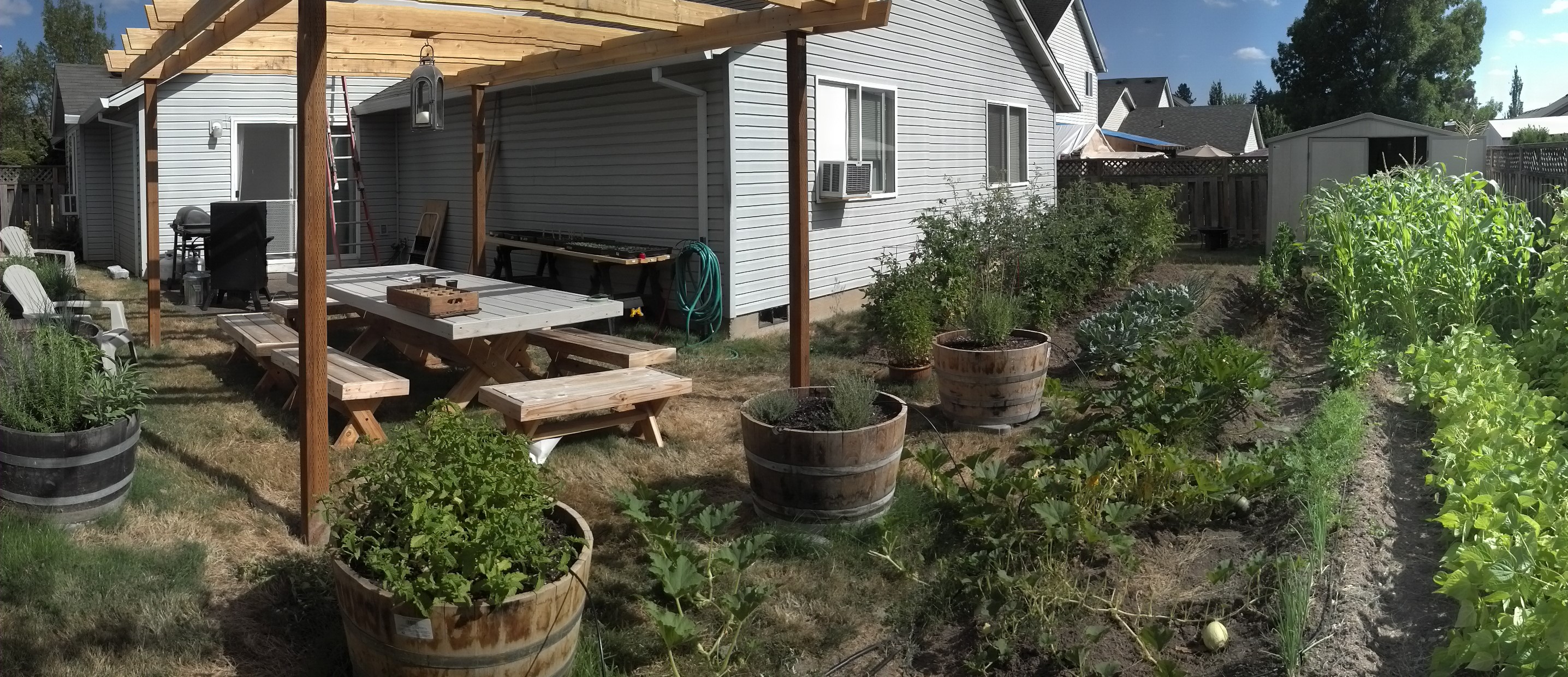 As the garden took shape we kept planting and planting and planting. Finally I think we just ran out of room all together for planting, unless we started to tear up the front yard witch I don't think our home owner association would appreciate. We planted corn, tomatoes, tomatillos, brussel sprouts, several kinds of lettuces, zucchini, pumpkins, spaghetti squash, beans, and various herbs. Before we knew it the garden was shooting out of the ground. I have to say the last few years here in Oregon haven't been to great for the garden, but this year was exceptional. Once the zucchinis and tomatoes started coming they kept coming and coming and coming. We made all kinds of stuff salsa, marinara sauce, garden omelets (almost everyday), and a whole lot of zucchini cookies and bread. Tiffany made several batches of zucchini bread and cookies to freeze. Later in the season the tomatoes really started to pop so we ended up doing quite a bit of canning on the new potting bench that I made and the camp stove.
All in all it has been a great growing season and we are looking forward to planting our winter garden here in a couple of weeks. It will be time soon to get out the Rock IV and start it all again.