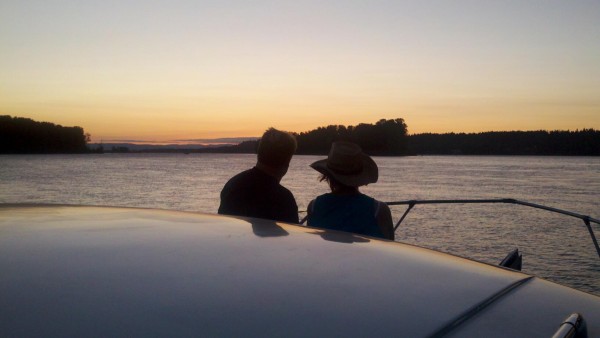 A look back at our memorable moments of 2013
The year went fast, as most do the older we get! 2013 was a great year for us. We learned many many things about our blog, photography, and food styling. 2013 was the first full year for our blog! Of course as a food blogger, we have more recipes and ideas than time! I quickly learned that working a full time job and getting my day to day routine done, left me little time for blogging! This should have been no surprise to me, as I've worked the same job for the last 16 years. But I am one who takes on a zillion hobbies, if you look in my knitting basket, I have about 3 unfinished projects at any given time. So taking on a food blog….sure no sweat!
One first for me that happened this year, was clamming on the coast! Yes, that's right, digging for big clams in the muddy, sandy banks of Newport. I have lived in Oregon my whole life and never, never had the opportunity to go clamming! I know, hard to believe! Andrew grew up on the coast, so this was like playing in his backyard. We scored our limit in the first hour, it was a great weekend for clamming. I quickly figured out though, that cleaning all those big clams was not fun! That is a lot of work!
Earlier this year, we made a ginger beer. Yes, that's right a ginger beer. One trip to the bottling supply store and I was ready! The idea came from our love of Dark N Stormy cocktails. The price of ginger beer in the store is outrageous, so my inner DIY voice said " we can make this, no problem!" I had no idea it would be mentioned, posted, linked, and all over the web for months to follow. It was our "biggest" post yet! And of course, we quickly followed that post with a Dark N Stormy cocktail, Cheers!
Another big event for us this year, we were living in a house and were able to plant a garden! Andrew grew up with a huge garden and I always wanted to do one. Andrew scored a rototiller on craigslist for dirt cheap, and had it up and running that afternoon. We tilled up about 80% of backyard and planted our garden! We always had wine barrels full of herbs to cook with, so this was exciting to watch it grow and cook with our own produce! Back in May, we visited Andrew's grandfather in California for his 90th birthday. He sent us back home with about 8 tomato plant starts that he grew. Those tomatoes grew wonderfully, they were huge and very tasty! Also, my first year learning how to can! We made salsa and tomato sauce with all those tomatoes! A post that still needs to be written, doh! I did make some very tasty summer tomato soup, refreshing and light for a summer's night dinner, it was perfect! We also took full advantage of our squash and cooked up a lighter version of a pasta, summer vegetable pasta. Now I can't wait for summer to return!
We had the pleasure of meeting a lot of new people in the Portland Bloggers group and attended some workshops too. I went to a Whole Foods tapas competition with the PDX food bloggers, and I won first place with my Pumpkin Flan! That was exciting, this was the first time I won anything for my cooking! The flan, it's to die for you must try it!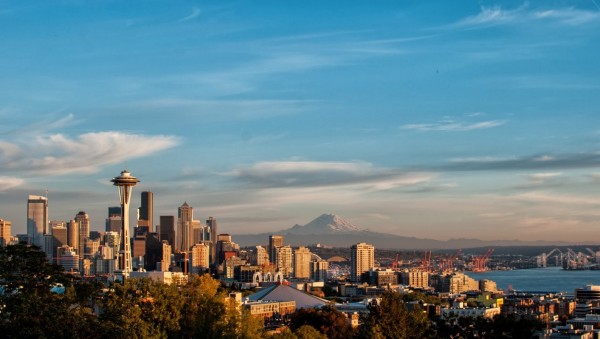 In the late Fall, we took a trip to Seattle. It's our home away from home. We love the food scene up there, and of course Tom Douglas restaurants. Earlier in the Spring, I met him at a cooking demo. He signed my Dahlia Bakery Cookbook, and I have made many things from his book. All of it is amazing! Seattle in 3 days, we crammed a lot in those 3 days! We also discovered the beautiful view from Kerry Park. How did I not know about this spot in all the years visiting Seattle? Wow, it is beautiful!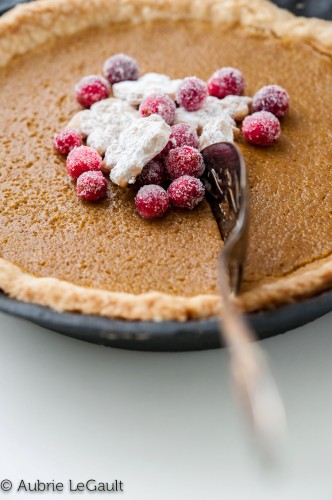 We also met the amazing Aubrie LeGault, a Portland based photographer, and worked one afternoon with her at her studio. I was thrilled that she was going to do a shoot with us. Her work is amazing, and has been in magazines such as 1859. She recently did some work on the Cranberry Bogs at the coast. When she said all we had to do was bring the food, I was excited! We learned a lot on lighting and food styling from her in that one afternoon. Being that is was Fall, I really wanted to make something with pumpkin. I made this pie and we also brought a few cocktails to make. A good time it was! This was a big highlight for me, it was so awesome to have this opportunity :)
Another great post was the Cranberry Bliss Bars. Oh yeah, you know the ones! They are sold at a well known coffee shop around the month of December. Well, I decided to make my own. I couldn't resist! The white chocolate with cranberries and a twist of orange zest took these to a new level! I love those bars, but I also like to know what exactly is in them. And, I think mine tasted much better than above said coffee shop :) I had no idea how they would blow up all over pinterest. I think you all liked them too!
2013 was a great year for us in many ways. We cooked, loved, drank lots of wine, enjoyed every season, had some kitchen failures, laughed with friends, rode our road bikes, watched many sunsets, cooked Thanksgiving and Christmas dinner for our family's, tried many new recipes, and met knew people along the way. Yes, this was a beautiful year.
Cheers to all of you, and on to a new year!
Tiffany and Andrew