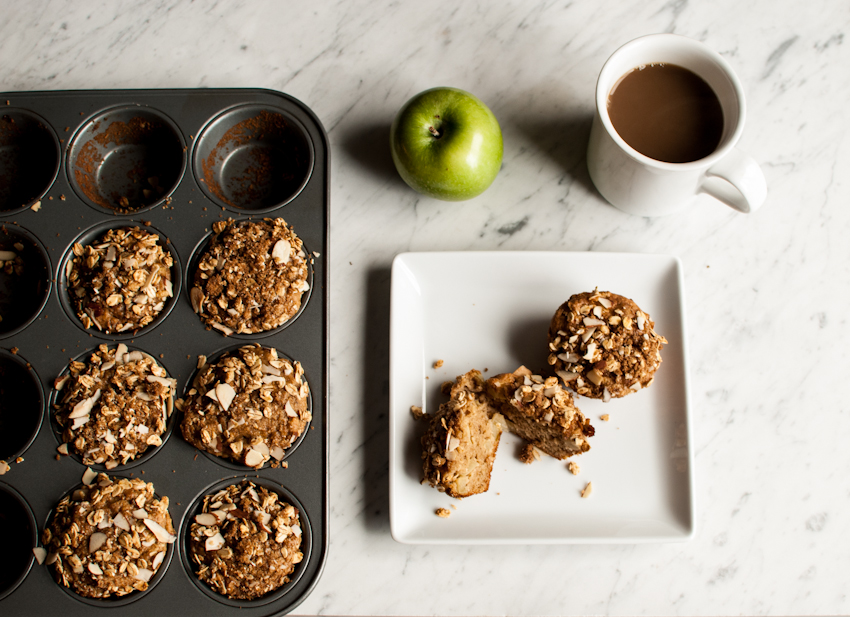 Gluten Free + Apples and Spices
Sometimes I just want a muffin. A homemade, moist muffin right from the oven. Of course, I don't have these sort of luxuries, to lounge around in my PJ's and wake up on my own then whip up a batch of fresh muffins… oh no… I have that pesky 5 day a week thing that wakes me up at 5 am! So I like to take full advantage of my weekends! That's when I like to bake muffins or scones, with my coffee in hand and slippers on my feet.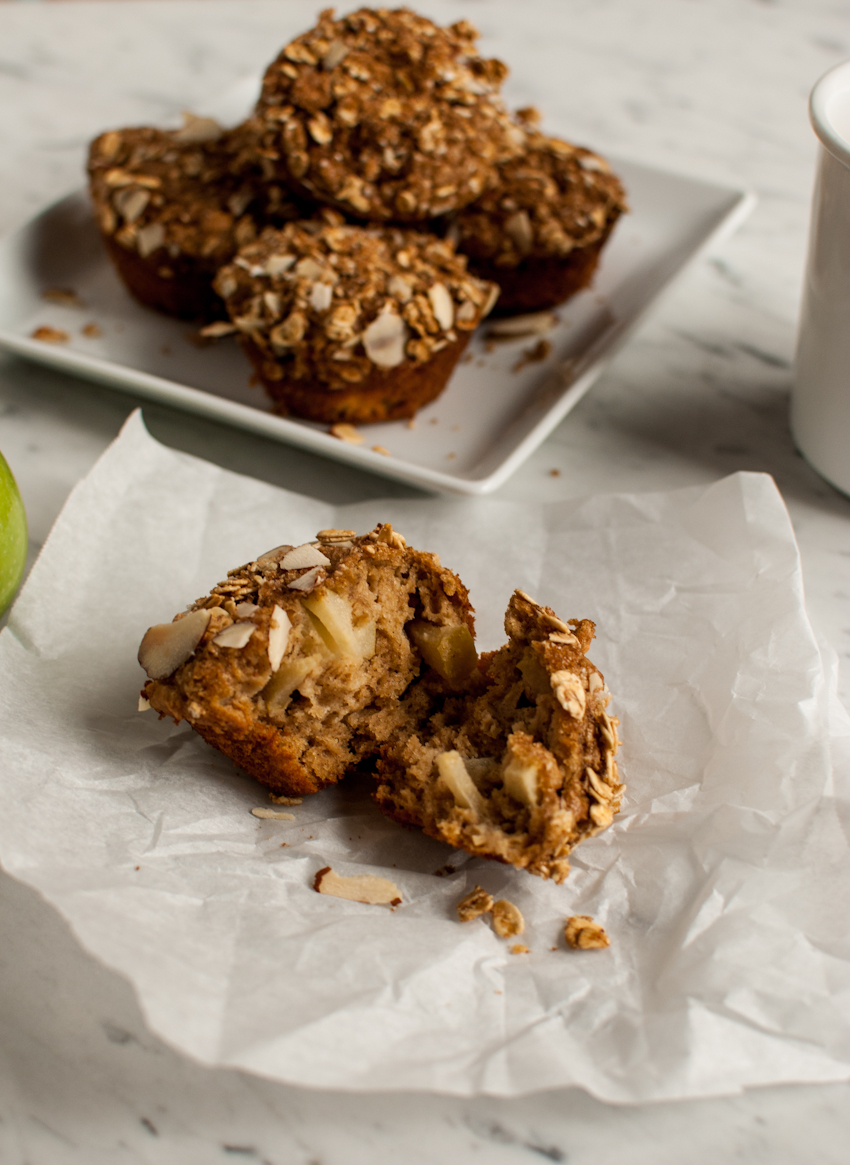 Yes, it's almost Thanksgiving, and the holidays are in full swing. I'll bet when you google your favorite food blogs, most are featuring their favorite holiday recipe right now….am I right? Well, before I jump into more holiday recipes, I just wanted to share this simple apple muffin that I made with my gluten free flour mix. It's good anytime of the year! Not into the gluten free thing? No worries, just sub in your favorite all purpose flour and voila, your good to go!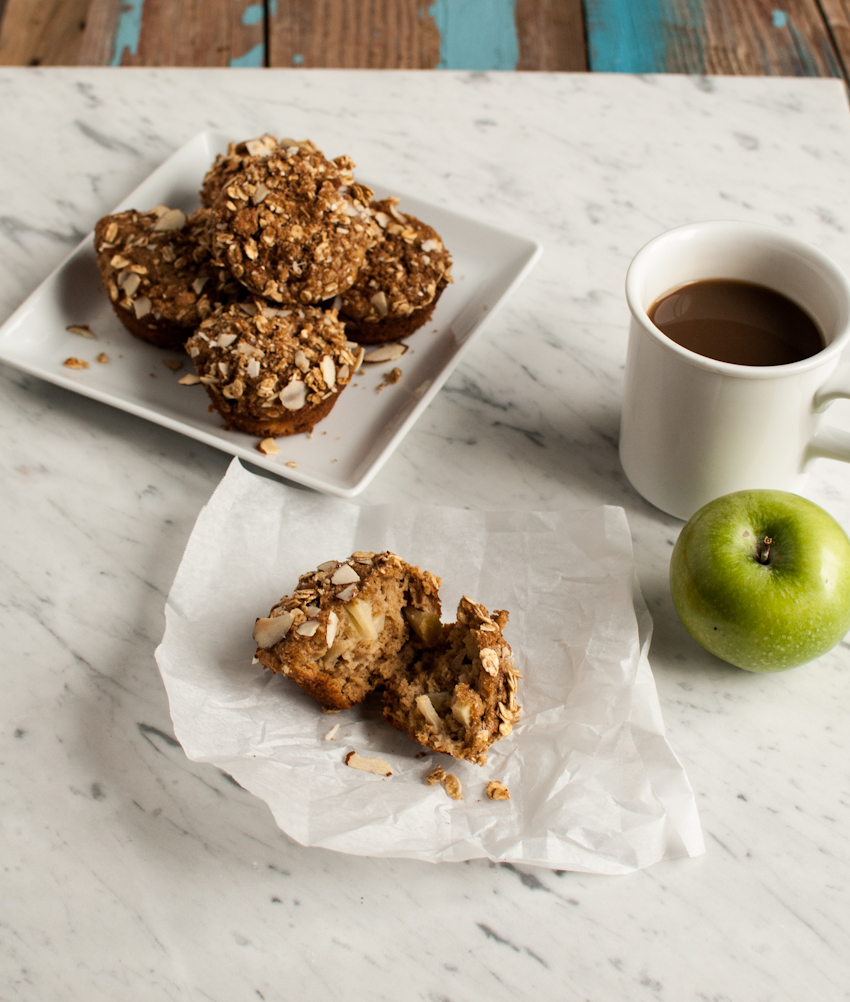 Bake these easy muffins whenever you have a craving for homemade muffins. The apples and spices remind me of hot apple pie and mulled cider. Of course, a Fall thing, but I would bake them year round :) The chunks of apple in the muffin add a nice surprise to the batter. Topped with a crunchy, nutty, streusel topping…they are perfect! I'm a big breakfast person, it's my favorite meal of the day! Andrew usually makes us breakfast on the weekends, so I like to contribute to the sweeter side to his breakfast.
Now back to the holiday recipes…. Cheers~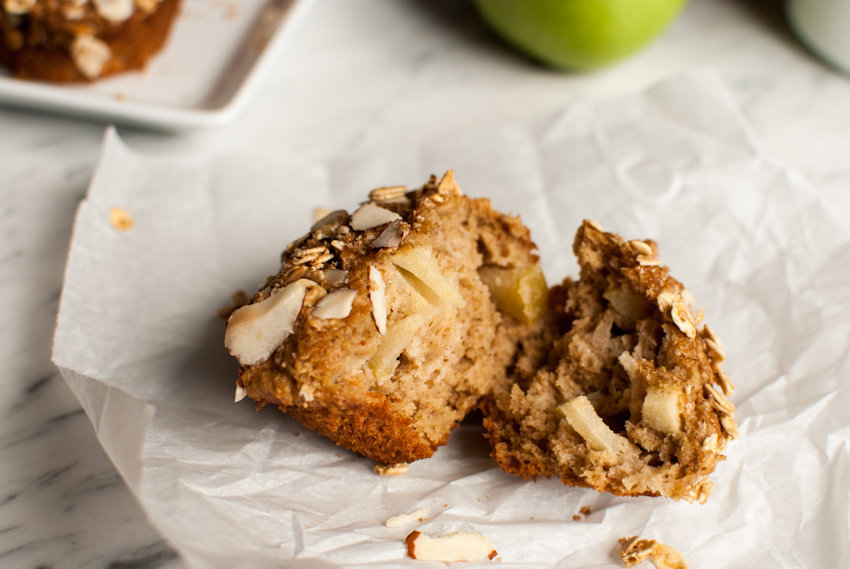 Gluten Free Apple Muffins
Ingredients
1 1/4 C of gluten free flour mix, or all purpose flour
2/3 C packed brown sugar
1 1/2 tsp baking powder
1/2 tsp baking soda
1/2 tsp salt
1/2 tsp ground cinnamon
1/2 tsp ground allspice
1/4 tsp ground nutmeg
2 eggs
1 C unsweetened applesauce
1/4 C unsalted butter, melted
2 honeycrisp apples, cored and finely diced.
For streusel topping:
1/4 C packed brown sugar
1/4 C oats, use gluten free if making gluten free muffins
1/4 C sliced pecans
2 Tbsp unsalted butter melted.
Instructions
Preheat oven to 350 degrees. Line muffin cups or spray muffin tin with non stick spray.
Stir all dry ingredients together in one large bowl. Then add the eggs, applesauce and butter, stirring until combined.
Fold in the diced apples until combined.
Fill muffin cups 2/3 full.
To make streusel topping mix all streusel ingredients together and sprinkle over muffins.
Bake 20-25 minutes, until a toothpick inserted comes out clean.
Yields 12 muffins.
https://www.thymeoftaste.com/2013/11/27/gluten-free-apple-muffins/