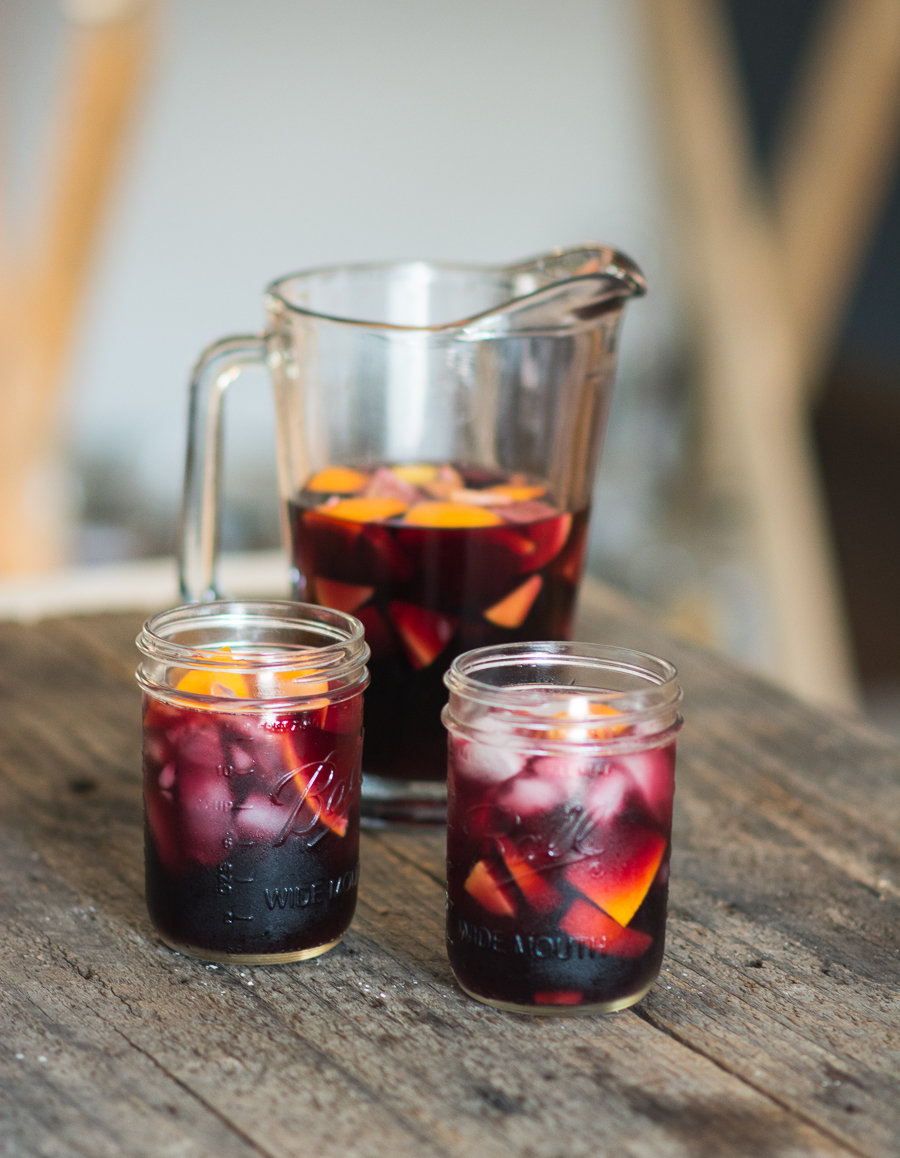 Summer's Wine Cocktail
It seems we have been cramming in the last days of summer around here. The last few weeks, um more like month, is a blur! We canned goods from the garden every weekend, did a few photo shoots, more canning, berry picking, and managed to squeeze in a small road trip to the Oregon Coast! No dog days of summer at our house! Even though today is September 1st, there are plenty of sunny days left in September in the PNW!
After the Pinot Gris and Rosé have over done there stay, and the weather is still to warm for Pinot Noir..Sangria comes to take their place! Summer just ain't summer without making a big pitcher of deep red Sangria! One of our favorite drinks to drink chilled out on the back patio, and so easy to make. We use a big bold red blend for our wine, add some orange liqueur, brandy, and diced fruit. Serve over ice and you have a refreshing summer cocktail. Best served in large glasses in my opinion :) We made a double batch of this Sangria and brought it to our friends house for our dinner party, it was gone within the hour…I'd say that's a good sign of a damn good Sangria!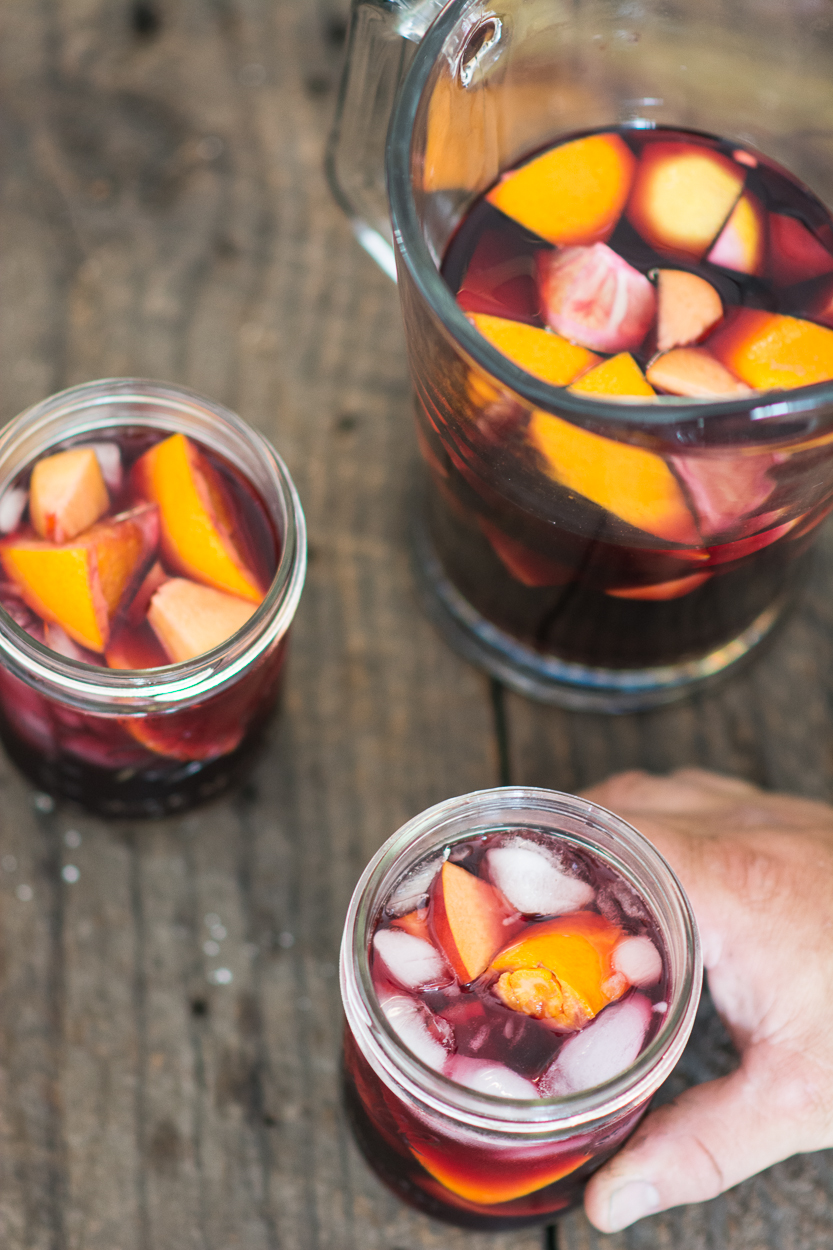 I also need to apologize to all you out there for not posting that much in the last month…life has been busy and I kinda needed a little break, but I'm back with lots of recipes coming up. Recipes with our vegetables from the garden and yummy comfort foods to take you into Fall! We have also been busy with our photography. We recently launched Moment of Thyme, our photography website. We have been working on this, this past year, and now it's getting busy! We have our first wedding shoot coming up next week! I would like to tell you that we are as cool as cats, but we are extremely nervous! I know it will go well :)
So here is to extending your summer another month, good times with friends, and getting ready for Fall!
Cheers, Tiffany
Ingredients
1 750ml bottle of Red Blend Wine
1/2 C orange liquor
1/2 C brandy
assorted diced fruit such as peaches, apples, lemons, limes, and oranges
Instructions
Pour wine into a large container, add both liquors and fruit.
Stir, serve over ice.
Makes 6-8 servings depending on the size of your glass
https://www.thymeoftaste.com/2014/09/02/summer-sangria/