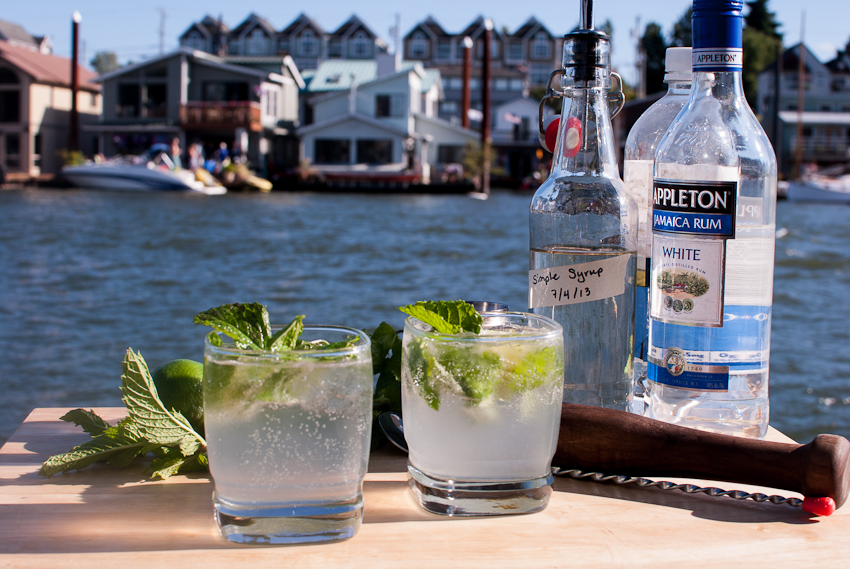 Summer + Rum+ Mint
There is one cocktail that says summer is here….the one with rum, mint, and lime…. oh yes, the Mojito! This is my ultimate, go to cocktail for hot summer evenings. Besides Rose wine…Mojitos are so refreshing and tasty in the summer. The taste of rum with lime and club soda and muddled mint…aaahhhh….cools the body on any hot day!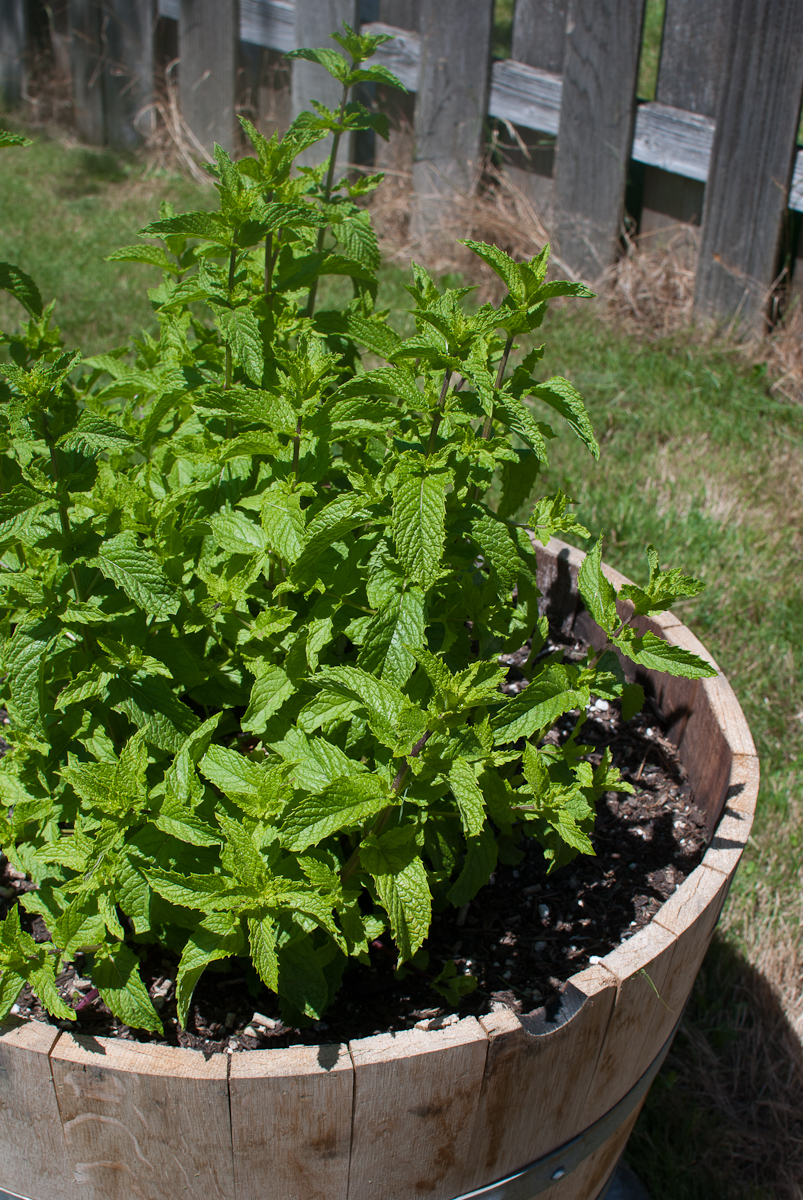 Every summer we grow our own mint, it's soooo much cheaper and tastier than buying those little herb packets in the store. I would rather spend my money saved on more rum! So every spring, when the mint is planted, I wait and wait and wait for it's bright green leaves to start growing. Just the smell of those mint leaves reminds me of Mojitos.
Now let's talk about the mix, please do not use that overly sweet, neon green, funkdafied mix you can buy at the store. Why ruin a great cocktail with that garbage? It's very easy to make your own, and less sweet! Cocktails should not be sweet like candy or desserts, maybe it's me getting older and wiser, but long gone are those bright neon sweet drinks from the early 20 years of my life…see ya! Now days I like to sip on crafted cocktails, and taste the liquor, and savour every sip….
For the July 4th holiday, we packed up our supplies and headed out to my dad's boat for some bbq and drinks to celebrate the holiday. Now my dad is a big Mojito fan like me…so I surprised him with our take on the drink, (he's one of those mentioned above, that buys the bright green nasty mix) The verdict: He loved them!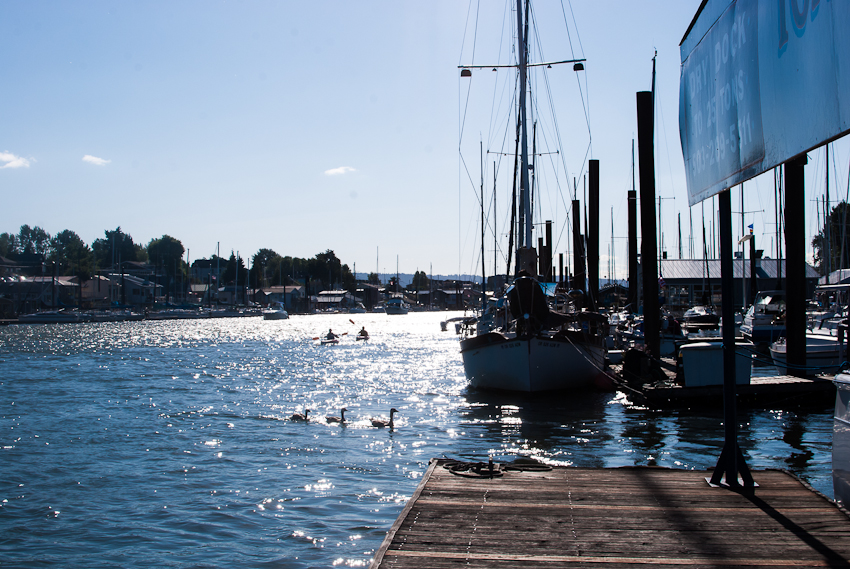 I guarantee once you try this recipe, you won't go back to the artificial neon green mix either! Next you will be planting mint in your garden or on your patio too!
Cheers~
Ingredients
2 oz of white rum
1 oz simple syrup
juice from 1 lime
4-5 leaves of fresh mint
3 oz club soda
crushed ice
slices of lime for garnish
Instructions
In a large glass or shaker, muddle the crushed ice, lime juice, and mint.
Add the rum and simple syrup, shake until mixed.
Pour into a rocks glass and top with club soda
Add a wedge of lime and a few sprigs of mint.
Cheers~
makes one cocktail
http://www.thymeoftaste.com/2013/08/03/mojitos/