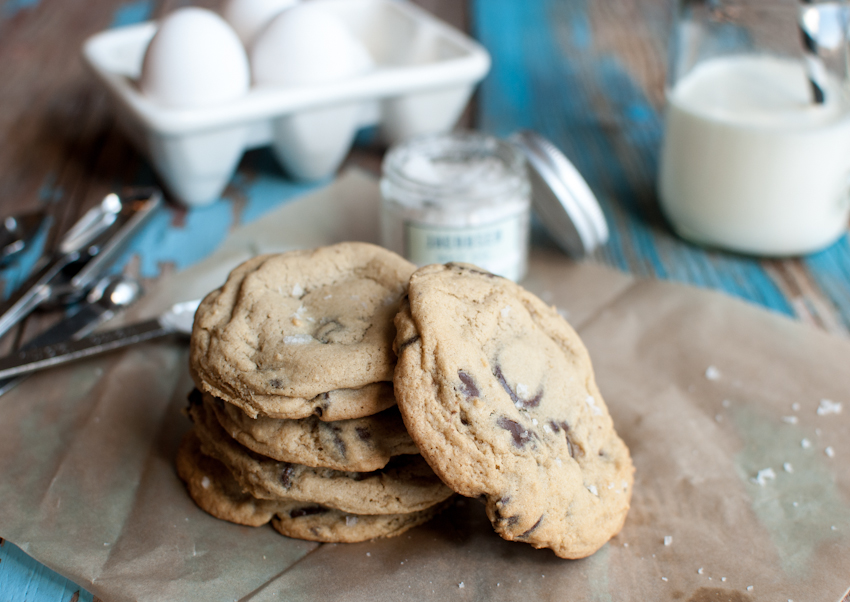 Sea Salt + Chocolate= Pure Bliss!
Lately, I've been on this sweet/salty kick..not sure why. Maybe I'm lacking a vitamin, or sunshine, or something! Recently I have started putting Jacobsen Sea Salt on every baked good I make…sounds crazy right? I've tried many sea salts out there, but none come close to the strong, salty taste as Jacobsen does. Usually I'm not a salt fan…sure I season my food when I cook, but you will never see salt/pepper shakers on my dinner table.  It irks me when I see people shaking that shaker at the dinner table, after their food has already been seasoned! Ok, small pet peeve of mine :)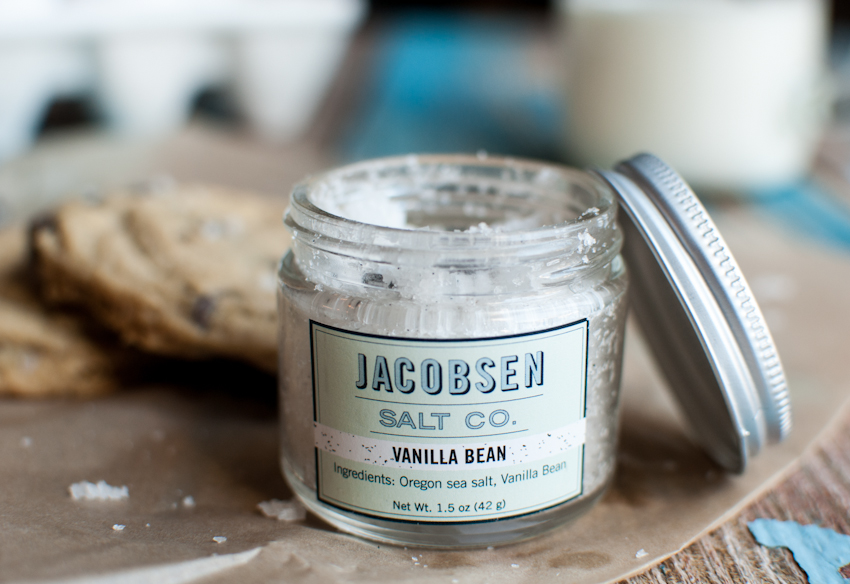 On our recent stop at Red Hill's Market, our favorite neighborhood cafe/store…I saw this Jacobsen Sea Salt Vanilla Bean jar. Say whaaaaatttt!! My first thought was to put some on my chocolate chip cookies, and then brownies, and then maybe chocolate ice cream, and then….. the imagination went wild! Of course I walked out of their with a jar, I couldn't resist! The salt has a "real" vanilla bean in the jar amongst all that beautiful sea salt. And did I mention they are right on our Oregon coast? I'm all for buying local ingredients when I can!
The salt pairs perfectly with dark chocolate, it's the only chocolate I like to use in my cookies. I used some salt in the dough and also sprinkled on top of the cookie before putting in the oven to bake. You have to get some Jacobsen's Salt and give these a cookies a try!
Warm gooey chocolatey salty cookies, you know you want some!
[amd-zlrecipe-recipe:62]