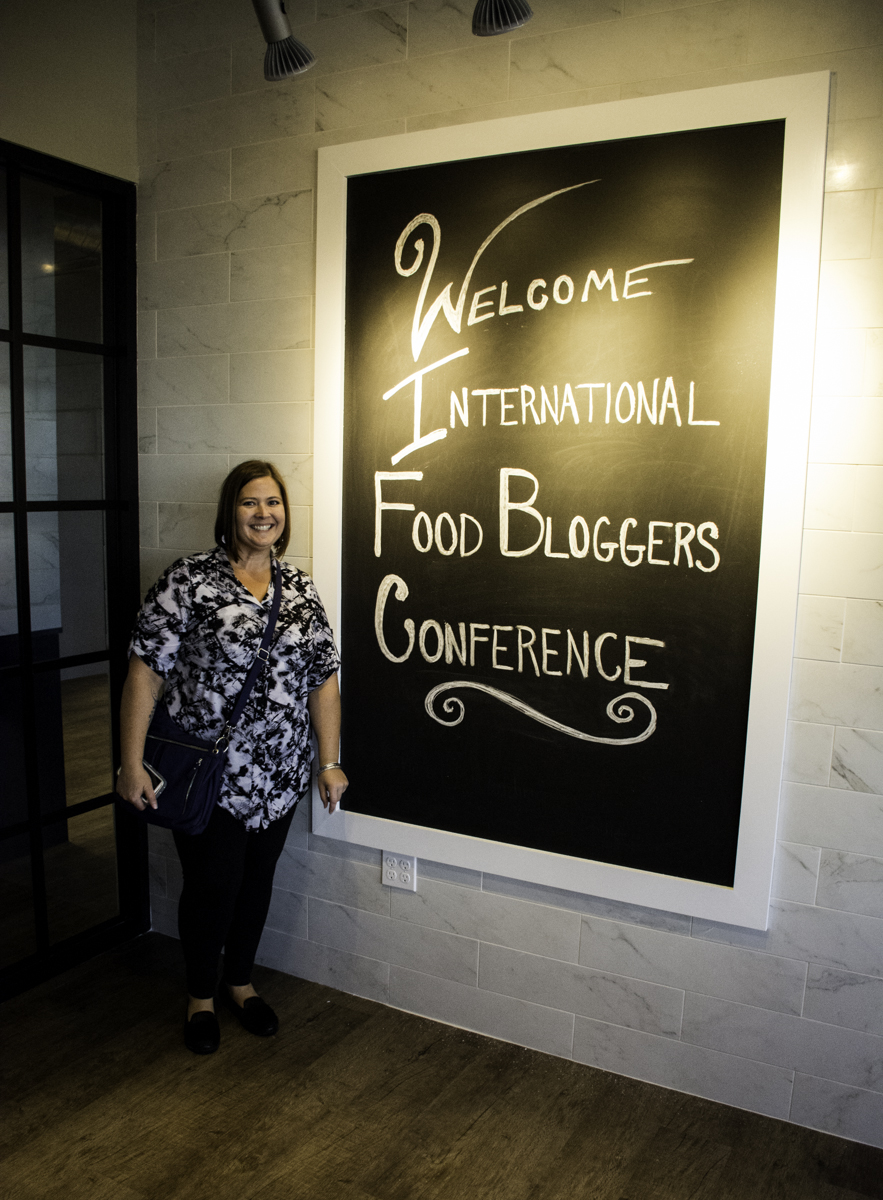 IFBC 2014 Now that we have finally recuperated from a great weekend at IFBC in Seattle, I thought I would share with you the highlight of our trip! An excursion to the Sur La Table headquarters in Seattle. That's right…THE Sur La Table, my favorite "toy" store where I buy most of my cooking/baking gadgets.
Only 50 lucky bloggers were able to attend out of the 400+ that went this year, and we got in! We had no idea what to expect when we boarded the buss at the Westin Seattle to head over to SLT headquarters. Half way thru the buss ride, it was announced that every blogger would leave with not one, but two swag bags filled with fun stuff! The excitement on the buss just went up 10 notches! ( cue the ooohhhs and aaahhhsss) Once we arrived, we all made our way up the elevator to the SLT test kitchen! Whoohoo…I'm always excited to be in the kitchen. They had a long table against the window set up with new products from Kitchen Aid. All in beautiful red! Oh there are some cool new things coming out from Kithchen Aid…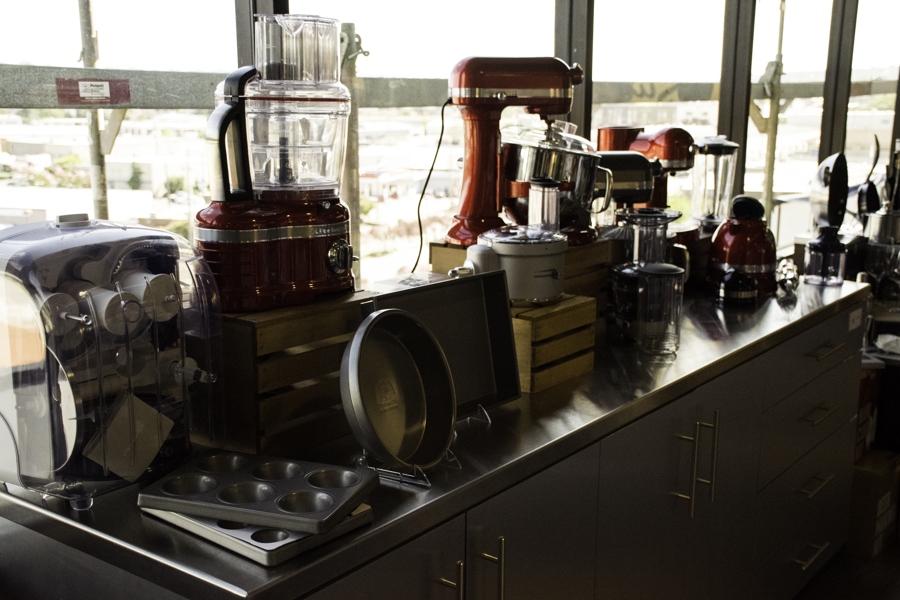 Next we met the CEO and listened to his story on how Sur La Table came about. Then we watched a cooking demo. Have you ever taken cooking classes at your local SLT? I haven't yet, but it's on my list. These 2 ladies are the recipe testers for all the recipes that go out for all those cooking classes…what a fun job they have! Now most people are probably over Kale by now, but I still love it and never tire of it. They made a Kale pesto and a very delicious cranberry tart. Just in time for the holidays! I will be posting that recipe soon :)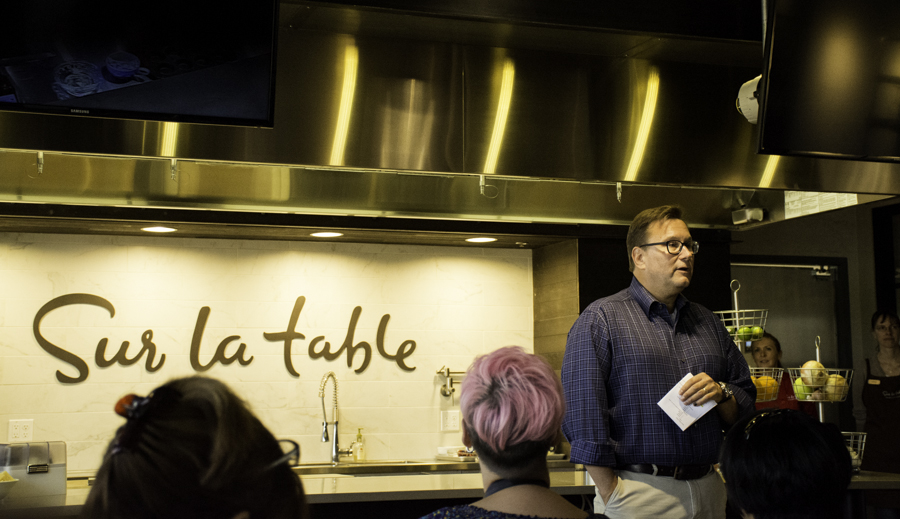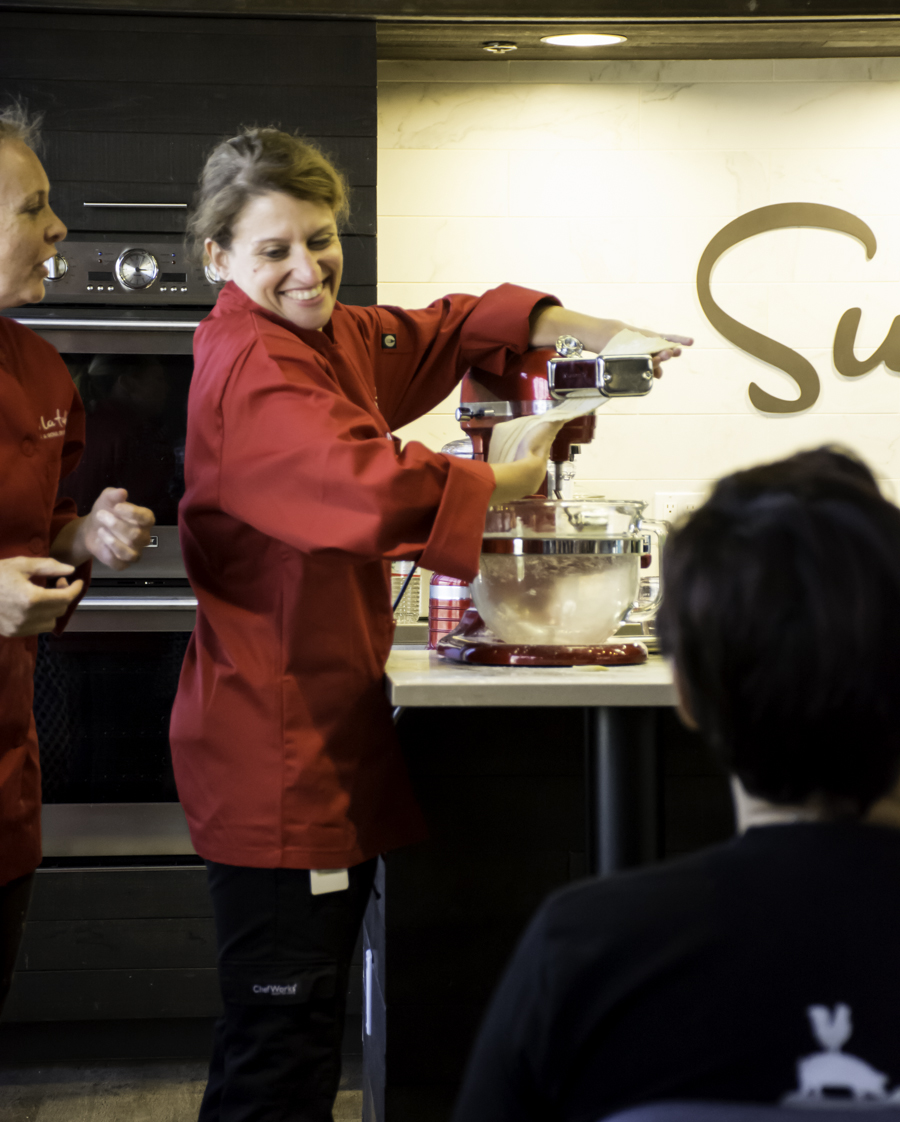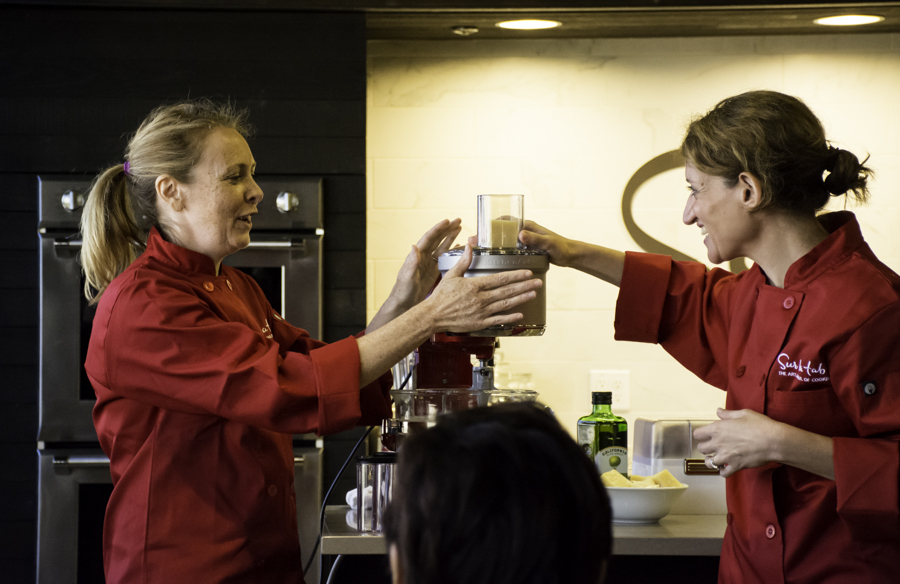 We all noshed on the great food and then heard about all the new kitchen aid products coming out. That's when it was announced that we would all receive the new food processor attachment for the kitchen aid mixer! It was like Christmas morning in here! We had a blast at this cooking demo! When it was time to board the buss back to the hotel, everyone lined up with their swag….and there was lots of it! We needed a Uhaul truck to pack it all in!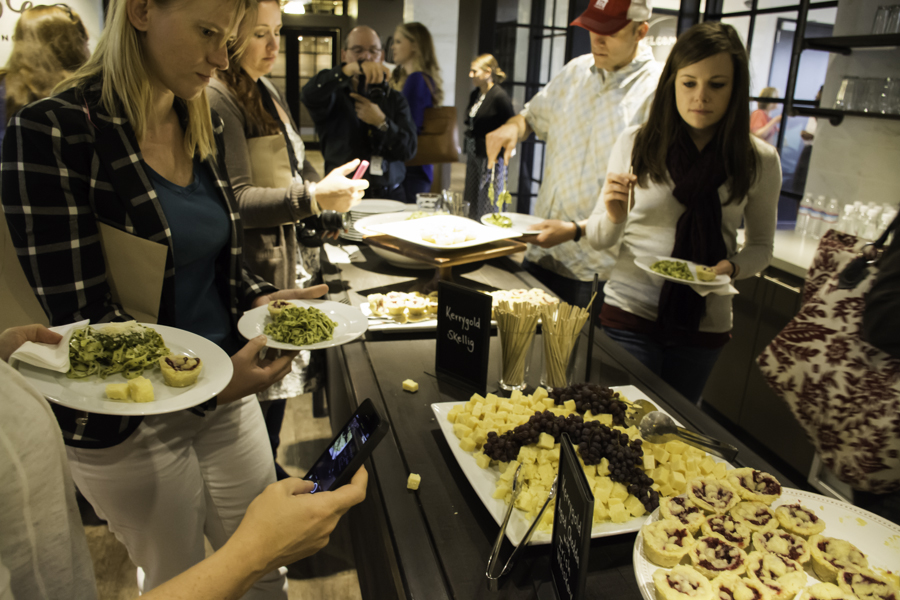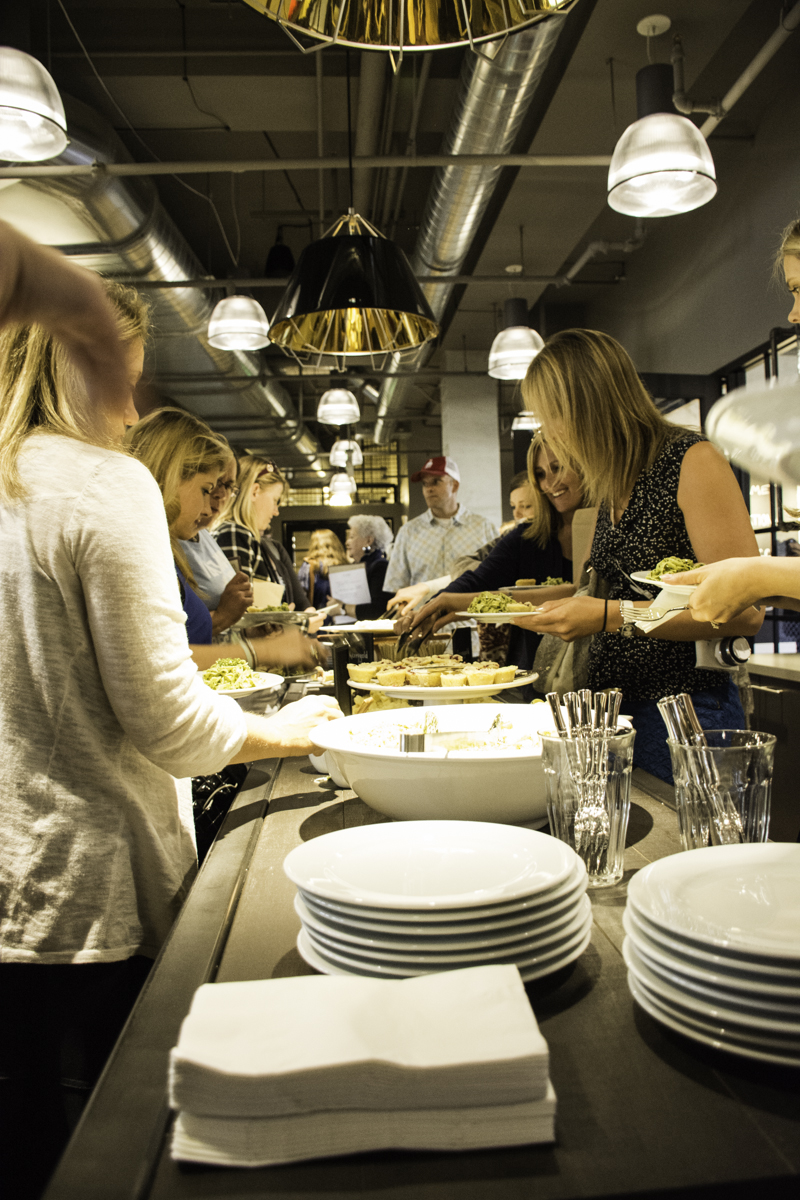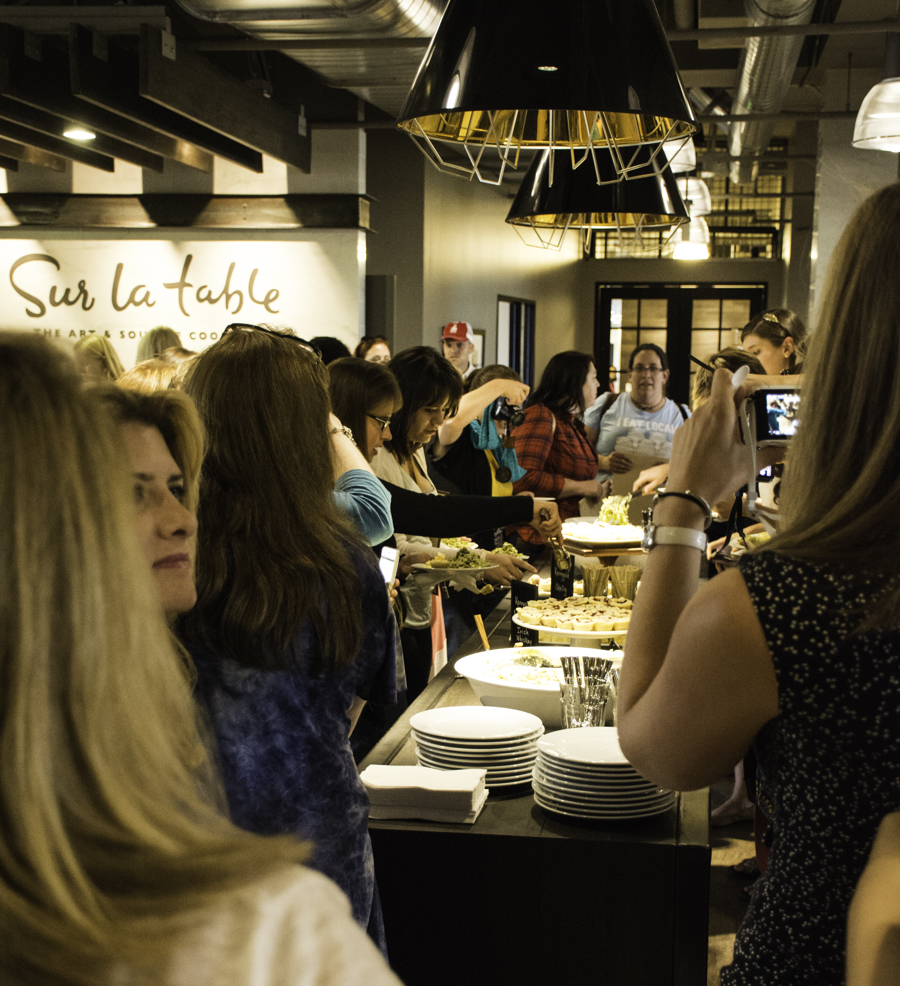 This was definitely a great way to kick off IFBC for us, and as I mentioned earlier, the highlight of our weekend! A HUGE thanks to Sur La Table and Kitchen-Aid. Oh and my favorite take home gadget from the excursion so far is the Kithchen Aid food processor attachment! Love it! I'm not sure I will ever use my other food processor again. My favorite part about it- there is no max on the volume you can shred/dice. You place a bowl under the attachment, so you decide how much you want to shred/dice! Genius!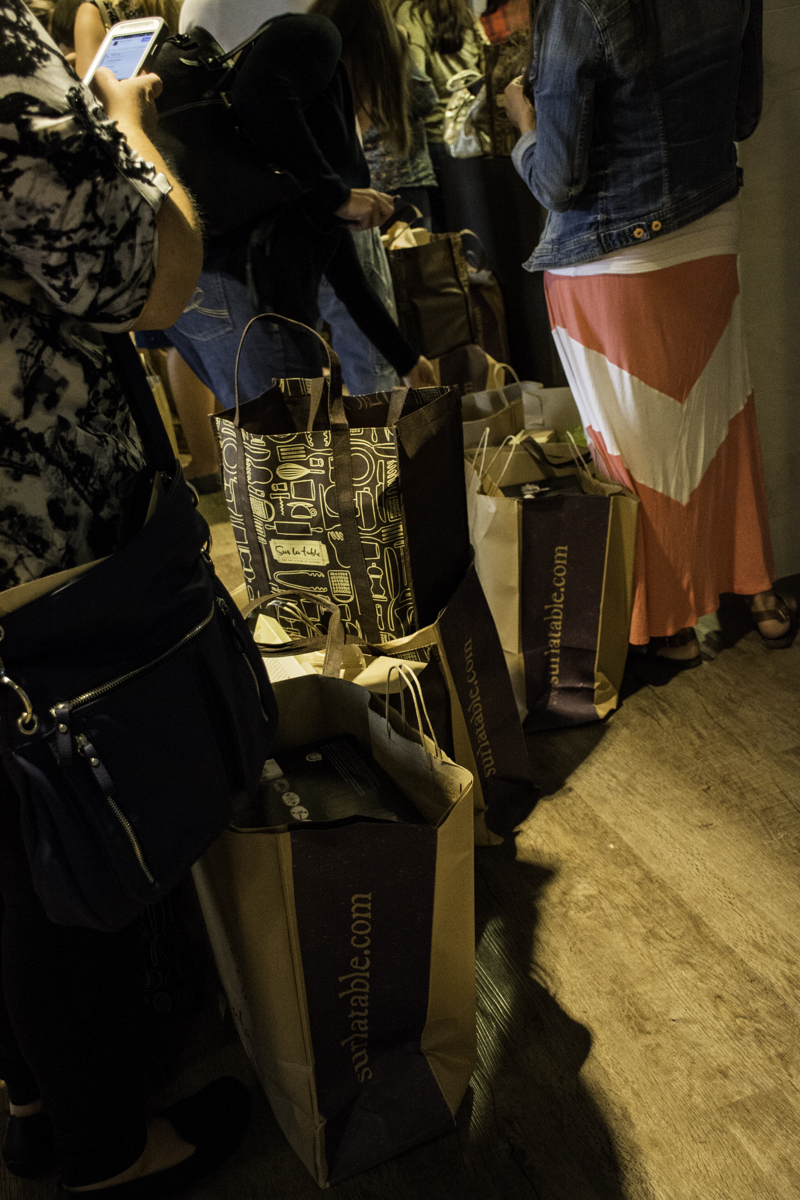 I hope all you chefs out there get one for Christmas this year! Cheers~