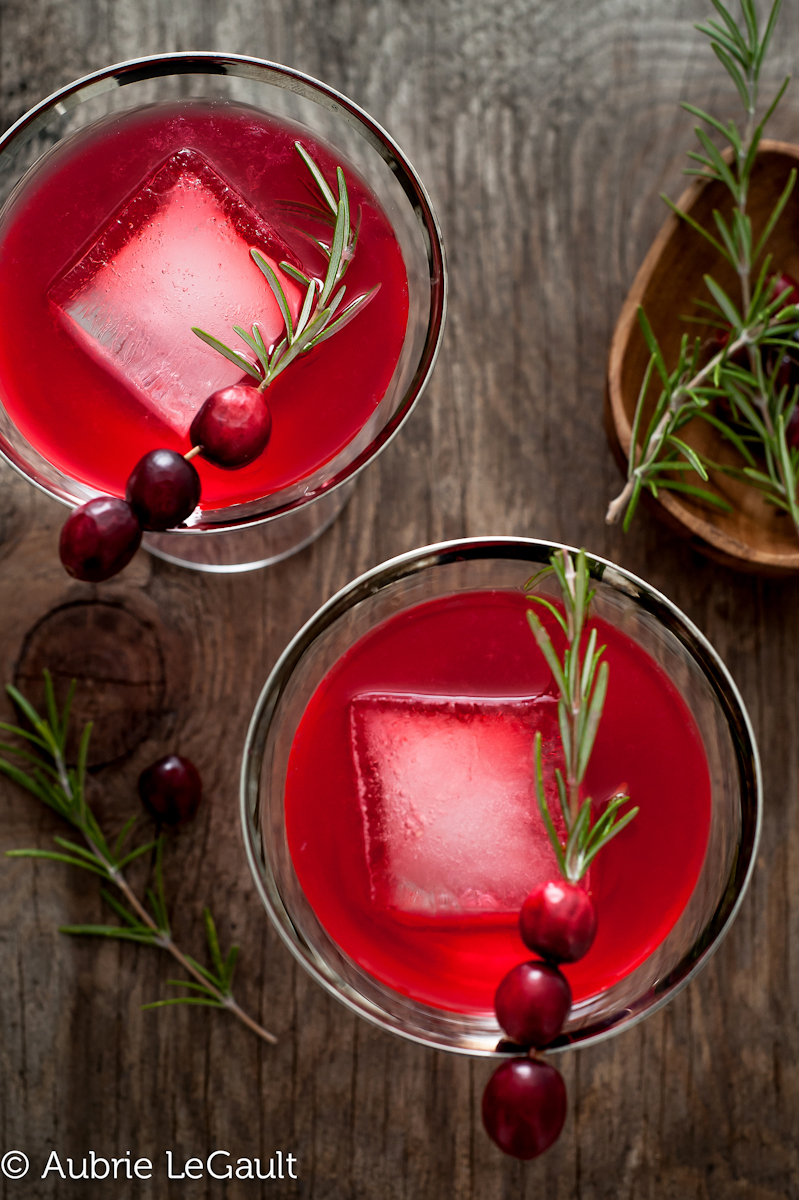 Holiday Cocktails
It's that time of year when you dust off your really nice barware and cocktail glasses. Entertaining friends and family become an every weekend thing for about 6 weeks straight. You scour your book collection for a new cocktail to make to impress your friends and become the hit of the party. Yes…it's THAT time of year!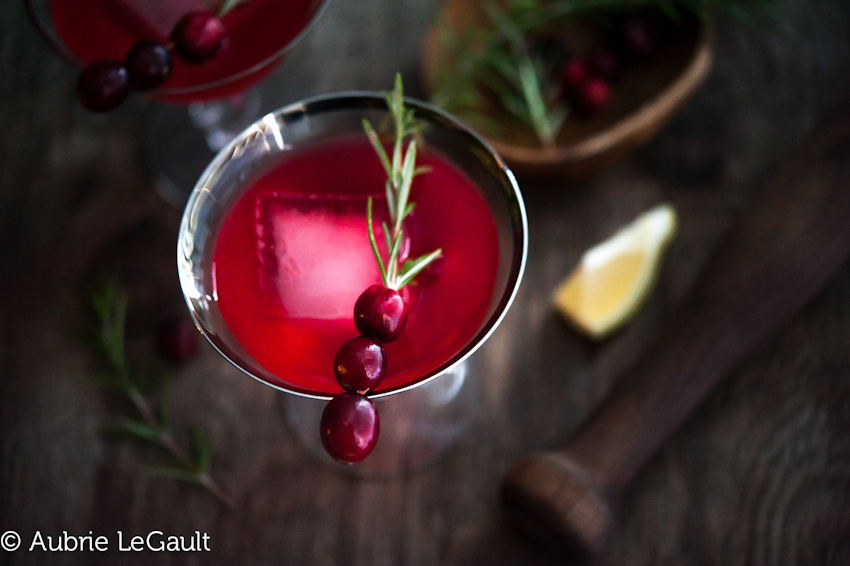 Cranberries are a beautiful food. Bright Red. They remind us of Christmas and all things cheery. Good times! The Cranberry Smash came to me when flipping through an old issue of Imbibe. I love that magazine, chock full of recipes and tips, and gift ideas too, you should check it out! Back to the cranberries…I wanted to do a cocktail with cranberries, tis the season, and that's when I saw this little recipe. Cranberry Smash. It's not new, in fact you've probably had one before. It's an oldie….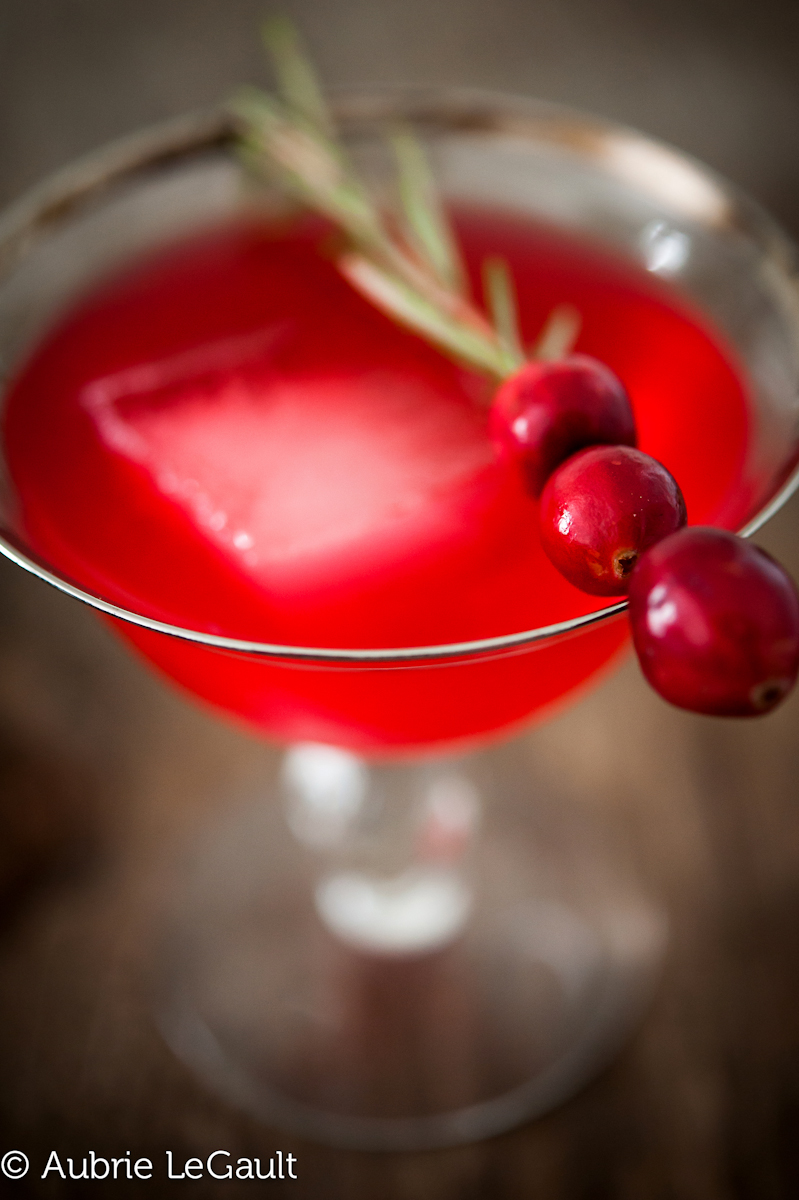 We were headed over to Aubrie's studio to do this photo shoot, along with a pumpkin pie and the spiced apple cocktail. Aubrie takes amaaaaazing photos, you must check her out. Andrew and I also learned a few tricks of the trade about food styling and light while we were there. And she got to nosh on some yummy pie and knock back a few cocktails. Good times we had!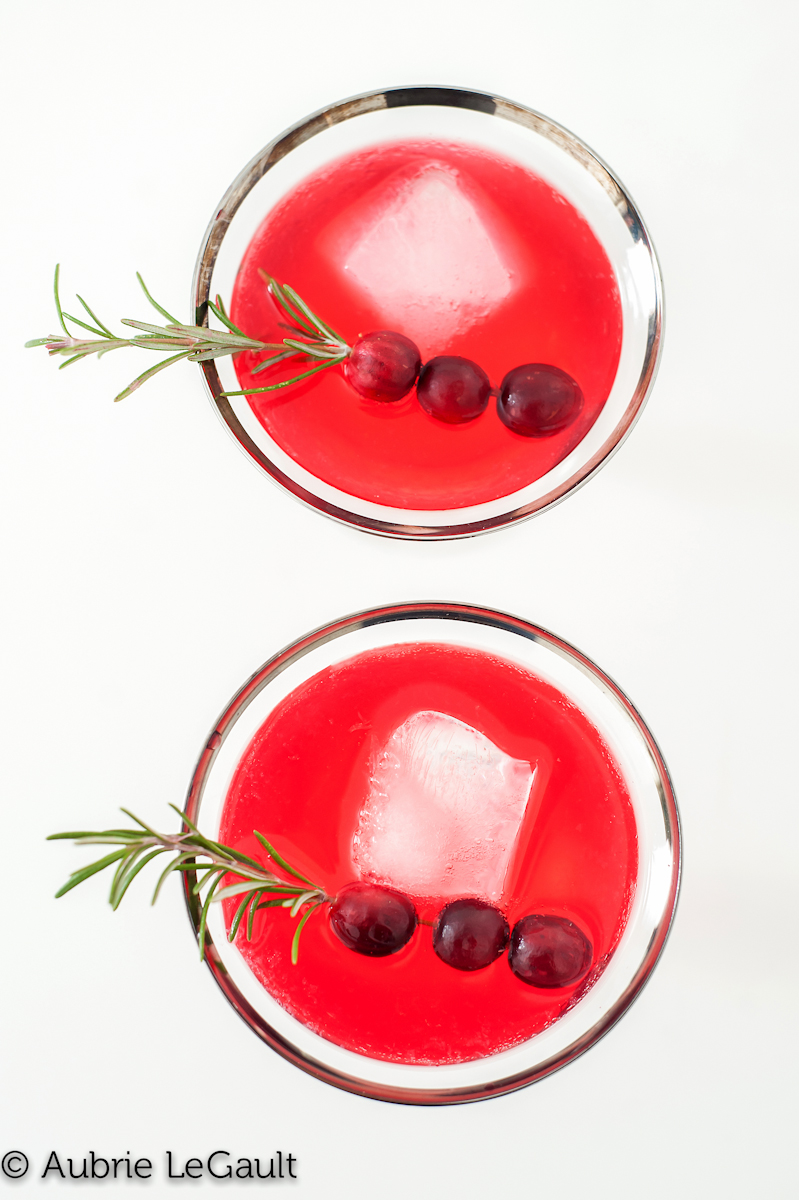 A little pre-planning does go into this. If you think you're going to make this this weekend for the holiday party, think again. You need a week before the party at least. The cranberries need to soak in the gin for 1 week. And in that week, your gin will go from a clear liquor to a beautiful bright red! Holiday in full effect! And be sure to use beautiful cocktail glasses, not your old rocks glasses that are used for everyday cocktails. Break out the beautiful old school, vintage glasses. I scored these at Goodwill for a buck each! You never know what you will find thrift store shopping :)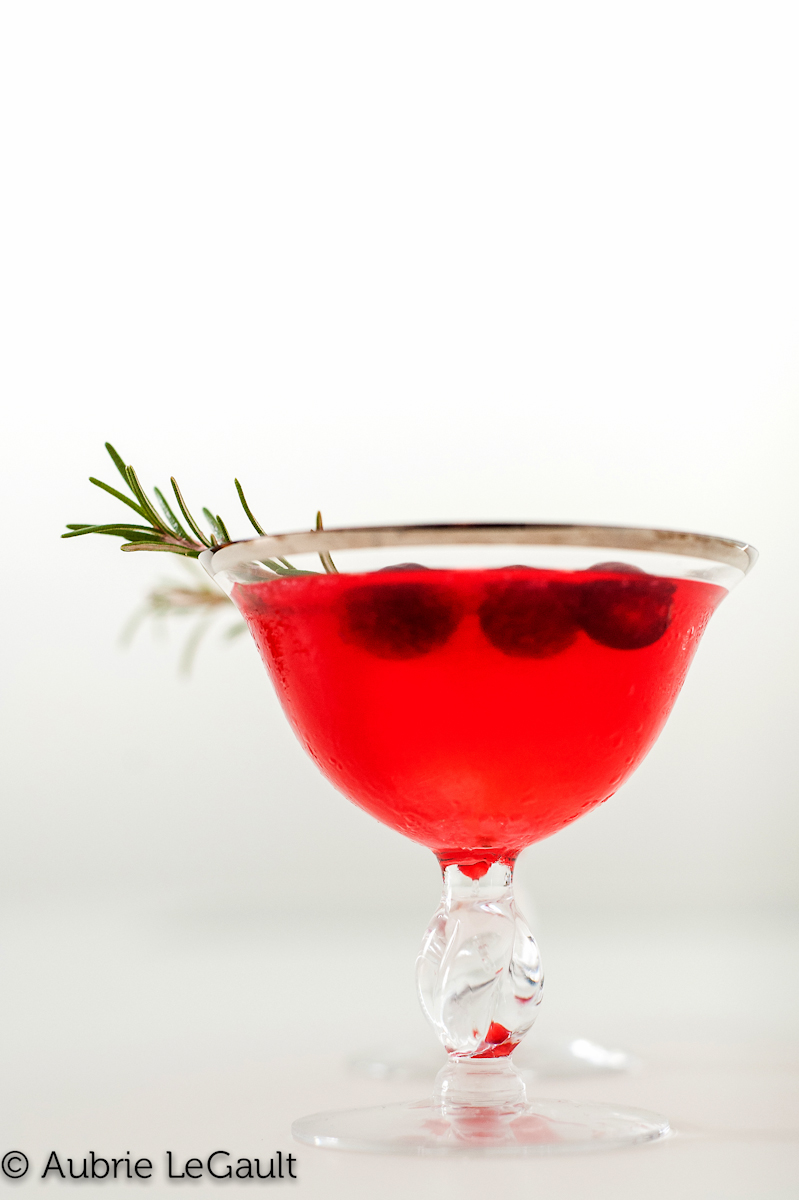 Be sure to check out Aubrie LeGault's website, browse and drool over her gorgeous photos, then make a batch of Cranberry Smash for your next party!
Cheers and Happy Holidays~
Ingredients
1 bottle of Gin, 750 ML
2 C of fresh cranberries, a few extra for garnish
4-5 sprigs of fresh rosemary
fresh lemon juice from 1 lemon
ice
Instructions
Soak cranberries in gin for 1 week. I put mine in a large mason jar, and over tightly.
Drain gin into a new bottle and toss the cranberries.
In a shaker, muddle a pinch of chopped rosemary and lemon.
Add 3-4 oz of gin to the shaker with ice.
Shake until chilled, strain into a cocktail glass.
Garnish with cranberries on a sprig of rosemary.
Makes 1 cocktail.
Of course, you will get many cocktails from your cranberry infused gin :)
https://www.thymeoftaste.com/2013/12/12/cranberry-smash/