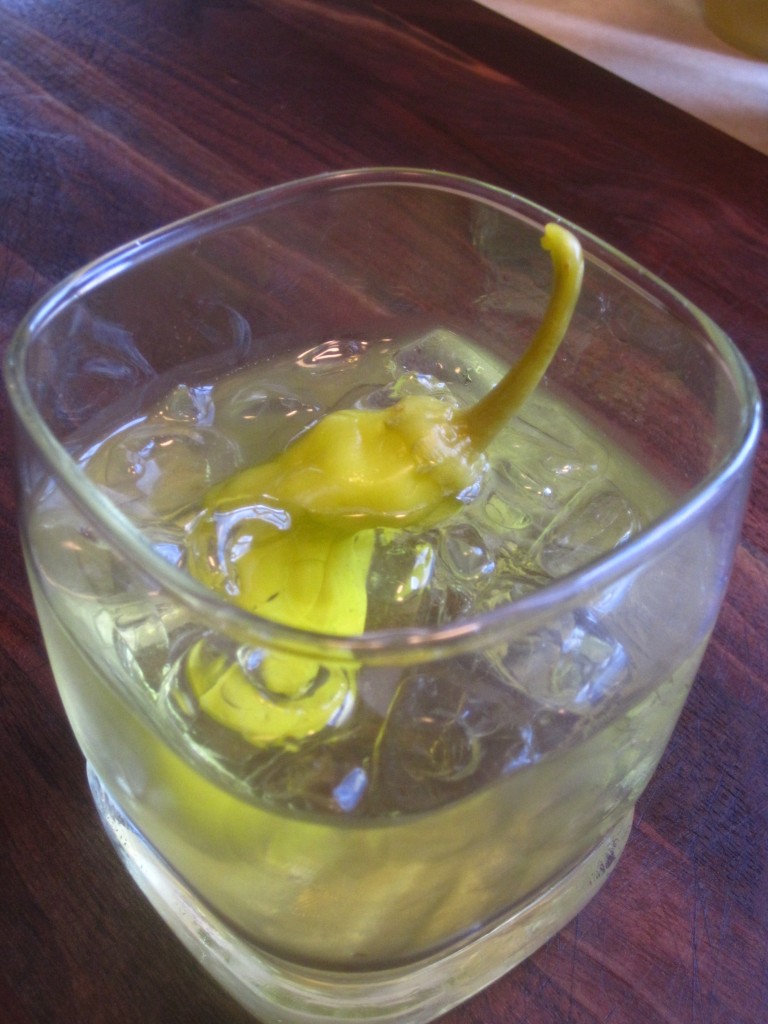 We got the idea to feature a Pepper Martini a couple of weeks ago we were galovanting around Bend Oregon and stumbled on  this great little distillery called
Crater Lake Distilleries.  Lately the whole micro distillery thing is totally blowing up over here in Oregon.  While we were there, we had a chance to taste some of the gamete of the booze over a few shots, and a  couple mini cocktails.  Some of our favorites were the Gin, pepper infused vodka and the reserved vodka which is filtered 100 times wow!  So here is our take on a Pepper Martini, it is a very minimal and simple concoction but really it is all in the  artistry of the act.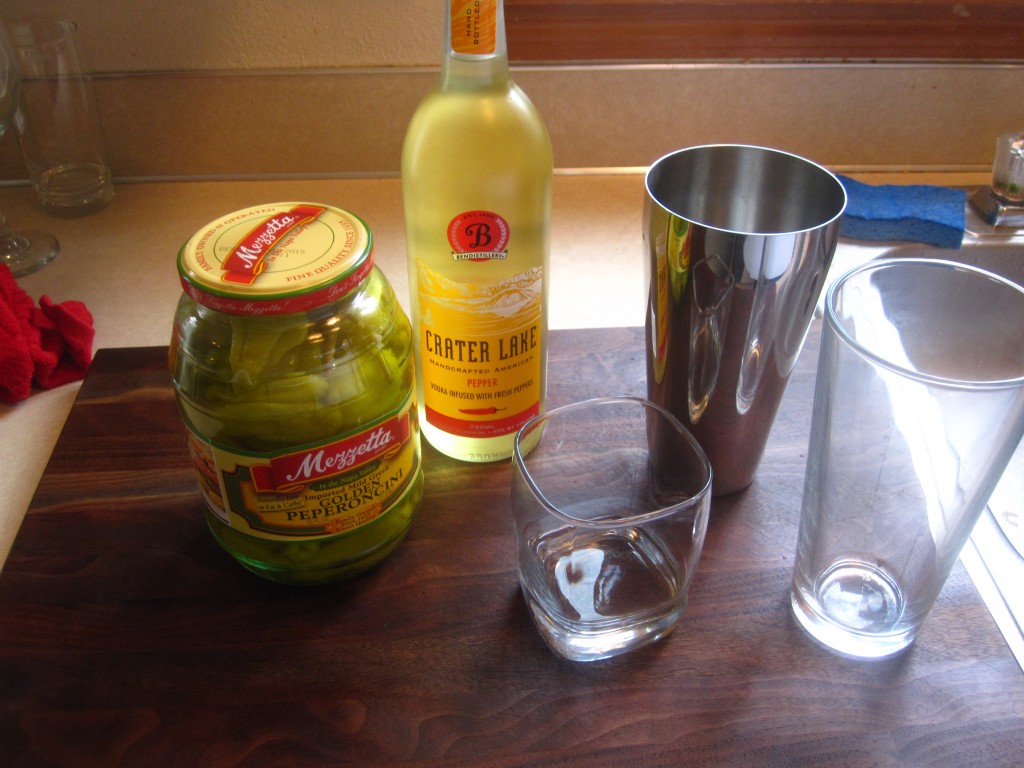 So pick up a jar of peppers of your choice just remember you want some thing you like not a ghost pepper concoction unless its truth or dare night or something.  For me I just picked up a jar of pepperoncinis (i really like the balance of hot sour and sweet with these), most important of the peppers is the brine that the peppers are packed in, they should be a salty vinegary solution.  I have to say I really like this one paired with this particular vodka but if it's not readily available, don't hesitate to pick up a Monapolova or any triple distilled vodka of the shelf to give it a go.
Author:
Lets just call the ketal black its a dirty peppar martini
Ingredients
Tools!
Cocktails shaker
Rocks glass (We call this up in a bucket over here)
Vodka of your choice (trippled distilled or better quality)
jar of peppers (with a nice brine mixture)
Ice (cocktail ice preferred here)
Instructions
Really easy here, put the ice in the coctail shaker 2-3 ounces vodka, 1 ounce pepper brine, seal cocktail shaker, shake hard, then pour into rock glass. Garnish with a pepper and enjoy!!
Shake!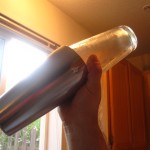 Pour!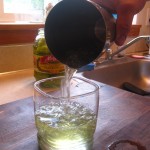 Enjoy!!